10 Best EMS1 podcasts of 2022
Check out the guests, the controversy and the takeaways that garnered these episodes of Inside EMS an EMS One-Stop the most listens of the year
---
Each week, EMS1 Podcast Hosts Chris Cebollero, Kelly Grayson and Rob Lawrence are analyzing industry news and issues impacting EMTs, paramedics and EMS leadership. Their guests provide expert perspectives and timely insights on hot topics, clinical trends, and operational and leadership lessons.
Sign up to receive weekly podcast episodes delivered to your inbox.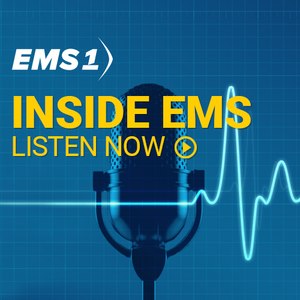 Best of Inside EMS
In Inside EMS, EMS1 Editorial Advisory Board Member/Hosts Chris Cebollero and Kelly Grayson have provided their expert perspectives on hot topics and clinical issues, as well as operational and leadership lessons for EMS personnel in more than 550 episodes over 8 years. Following are 5 of the most-listened to episodes of 2022.
Upgrading EMS education: Goodbye skill sheets, psychomotor exam
In this February 2022 episode of Inside EMS, Cohosts Chris Cebollero and Kelly Grayson discuss Grayson's article, "Whatever will we do without the skill sheets?" regarding NREMT's plan to sunset skill sheets for paramedic certification, and what other changes are needed in EMS education.
Cebollero and Grayson also discuss a news item from Lexington, Kentucky, that found a nearly 7% decrease in call volume due to the area's robust community paramedicine program. 
Traumatic brain injury: How to treat, manage patients with head injuries
In this March 2022 episode of Inside EMS, Cohosts Chris Cebollero and Kelly Grayson discuss traumatic brain injuries, following revelations surrounding the death of comedian Bob Saget. Our cohosts discuss what providers need to know about TBIs, as well as how to treat and manage patients with suspected head injuries. 
Negligent homicide: How to protect yourself from making medication errors
In this April 2022 episode of Inside EMS, Cohosts Chris Cebollero and Kelly Grayson discuss a court case in which a nurse was found guilty of criminally negligent homicide for a medication error that lead to the death of a patient. 
Cebollero and Grayson discuss the facts of the case and how the verdict could impact EMS. They also outline the steps providers should take to protect themselves when dispensing and administering medication on duty. 
Don't push my buttons: How to effectively manage your emotions
In this May 2022 episode of Inside EMS, Cohosts Chris Cebollero and Kelly Grayson discuss the concept of self-awareness and emotional intelligence. Sometimes people push our buttons, and we allow emotions to dictate our actions – why does this happen? What is the process of analyzing our emotions that allows us to control them when confronted? Cebellero outlines the components of emotional intelligence and offers tips to better understanding through reflection and developing a solid self-awareness.
DNR ambiguity: Making the right call on scene
In this May 2022 episode of Inside EMS, Cohosts Chris Cebollero and Kelly Grayson discuss a news article out of Florida regarding a patient's Do Not Resuscitate order. The patient's family alleged EMS providers violated the legal wishes of Celeste Salanitri, 81, who suffered from end-stage Parksinson's disease, after she was treated for a fall at an assisted living facility. 
"There is so much ambiguity when it comes to DNRs that EMS providers need to be up on how to handle when nursing staff or family members say there is a DNR in place," Cebollero says. 
Our cohosts consider a series of DNR scenarios and how they would respond in the moment. 
---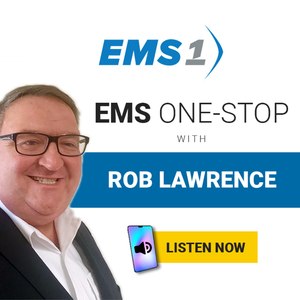 Best of EMS One-Stop
In EMS One-Stop With Rob Lawrence, EMS1 Editorial Advisory Board Member Rob Lawrence provides takeaways from industry news and events, and tackles the challenges that face today's EMS leadership. Give a listen to some of the most popular episodes from 2022.
How EMS changed a life in a moment of crisis
Anna Muller is a TikTok sensation who has been viewed on her channel over 20 million times. Muller now spends her time as a transformational life coach and public speaker.
As a keynote speaker at the American Ambulance Association 2022 Stars of Life Ceremony in Washington D.C., Anna described the moment two paramedics saved her life after she made a difficult 911 call. That call changed her life, and generated a TikTok message that has touched millions since.
In this May 2022 EMS One-Stop episode, Muller tells Host Rob Lawrence her story of survival, hope, courage and resilience, and how the interaction with EMS changed her life. Muller and Lawrence also discuss the patients' eye view of being the patient in crisis and receiving care from EMS. 
From the front lines of Ukraine medical operations
In this May 2022 episode of  EMS One-Stop, Host Rob Lawrence speaks with Stefan Korshak, senior defense correspondent for the Kiev Post. U.S.-born, now Ukrainian resident Korshak is a journalist and foreign correspondent reporter specializing in conflict zone work. 
Lawrence and Korshak discuss the general situation in Ukraine, humanitarian and refugee issues, and support being provided to displaced citizens by the Ukrainian Government, and the unity and morale of the general population.
In the second half of the podcast, Korshak recounts a visit to the front lines and his interaction with ambulance and frontline medical support and evacuation operations.  To conclude, Korshak identifies Ukraine needs and it's ambulances … as long as they are 4x4 AWD and armored.
Logistics with Joe O'Hare of Boston EMS
"Amateurs talk tactics. Professionals talk logistics" — General Omar Bradley
In this July 2022 edition of EMS One-Stop, Host Rob Lawrence chats with Superintendent Joe O'Hare of Boston EMS. After an illustrious EMS career, O'Hare is heading into a well-earned retirement. Rob and Joe reflect on leadership lessons learned as well as Joe's experience as EMS commander during the Boston Marathon bombing.
The conversation covers leadership, partnership, cooperation, interoperability, logistics, NIMS, ICS and the Olympic flame.
A roadmap to raising paramedic pay
In August of 2022, Durham County, North Carolina, commissioners passed a pay increase for paramedics. The increase took the starting hourly rate for paramedics from $20.84 to $28.25. Officials said the current staff will receive this rate and a multiplier based on their years of service to determine their final salary. 
One of the catalysts for this change occurred when Durham EMS Chief Paramedic, Mark Lockhart, read an article by Lexipol Editorial Director, Greg Friese, MS, NRP, "Pay paramedics a thriving wage to end the retention crisis," and was inspired by the approach Greg suggested. "The thriving wage initiative was born," Lockhart noted.
Across the board (EMT, AEMT, paramedics and supervisors), the average increase is 16.8%. For paramedics, the average salary increase was 25%. "We're still facing recruitment challenges, but our retention significantly improved," Lockhart wrote EMS1.
In this August 2022 episode of EMS One-Stop, Host Rob Lawrence welcomes both Mark Lockhart and Greg Friese to discuss the process that Durham EMS went through to achieve their increase as well as the pay situation across the EMS profession at the moment.
AMR closure: a bellwether of things to come?
On Sept. 12, 2022, American Medical Response announced its plan to close its Los Angeles County non-emergency operations. One of the key reasons is one faced by all ambulance operators at this time – insufficient levels of Medicare reimbursement. Against this backdrop, GMR (AMR's international EMS division) predicts that its Los Angeles division is on course for an operational deficit of over $3.5 million.
In this September 2022 episode of EMS One-Stop, Brian Henricksen, California-based regional director for GMR, joins Host Rob Lawrence for a frank discussion on the issues in LA and how this may be the bellwether of things to come across the nation.
Listen for more
Can't get enough of EMS podcasts? Add these to your feed to keep up with remarkable case studies, emerging research, and the greatest minds in EMS.