NJ first responders to create overdose map to reduce response time
Using data, AMR can position ambulances accordingly and reduce the response time from the moment they get the call to administering Narcan to the patient
---
By EMS1 Staff 
SYRACUSE, NY. — The city of Syracuse and first responders are working together to map out overdoses around the city to decrease response times.
According to CNY Central, the city of Syracuse and first responders are planning to create a map that shows where overdoses most commonly occur. By collecting this data, AMR can position ambulances accordingly and reduce response times.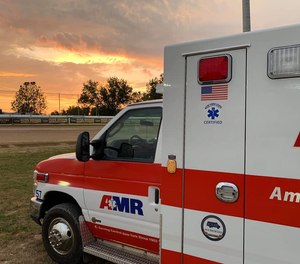 "We're actually working with the city of Syracuse right now to create an OD mapping source," Nick Corbishley, operation supervisor at AMR, said, "so that we can help get Narcan data not only to AMR and surrounding EMS agencies but to police agencies as well."
AMR and city officials plan to have a live map up and running by next year.