Ambulance response times continue to lag in Ga. city
Dunwoody and Dekalb County signed a memorandum of understanding last fall to station more ambulances around the city
---
By EMS1 Staff
DUNWOODY, Ga. — Emergency ambulance response times continue to lag, even after county officials signed an agreement with AMR last year to increase responses times.
Dunwoody and Dekalb County signed a memorandum of understanding last fall to station more ambulances around the city. The agreement stipulated that ambulances would be stationed at each fire station and a fourth one would remain in Dunwoody during the weekdays. Town officials would also receive monthly reports to ensure the AMR was meeting response times, per the agreement, the Dunwoody Crier reported.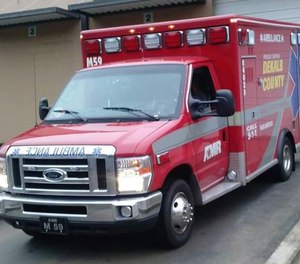 Before the agreement, response time were as high as 30 to 40 minutes in certain cases. However, Police Chief Rogan said that response times have improved since the agreement was signed.
AMR's contract with the county is set to expire and the county has three bids to consider from EMS Grady, PatientCare Logistics Solutions and AMR. DeKalb county officials are in favor of keeping AMR's services due to the 10-day transition time allotted for an EMS provider to implement their service in the area. The contract can be extended for three-month periods.