Just Culture in today's EMS
Be more proactive in your processes and maintain high-level standards of care
---
EMS is in a constant state of change, and it is necessary for us to be ahead of it. Between administrative turnover, staffing, equipment and medication shortages, how does your Just Culture program evolve? Do you have a program or process at all? Just Culture can be difficult to implement and is often absent when we live in a state of reaction.
On Tuesday, February 21, at 1 p.m. CT, Ninth Brain Suite's Matt Reinhart will discuss "Just Culture in today's world."
Reinhart will examine how you can be more proactive in your process and maintain your high-level standard of care. He will also discuss how Just Culture started and how to incorporate it into your daily routine.
Presented by Fitch & Associates, this Pinnacle Webinar is sponsored by Ninth Brain.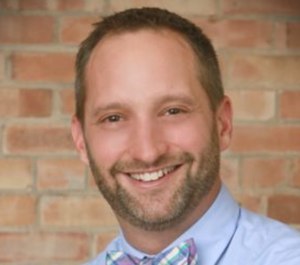 The Pinnacle Webinar Series is produced in cooperation with Pinnacle Media Partner EMS1. Ninth Brain is also Fitch & Associates' Learning Partner.
About the speaker
Matt Reinhart has been a paramedic for over 22 years. He has worked for large in-house hospital systems as well as critical care/911 ground and air medical services. He also previously served as a safety officer for 5 years.
Currently, Reinhart is with Ninth Brain Suite as the director of client services. In his role, he sees and assists multiple EMS agencies with incorporating software for managing not only Just Culture, but many of the other processes and efficiencies that Ninth Brain Suite can provide.
Additional resources on Just Culture
Your guide to improving your EMS agency's safety culture (eBook)