CVS to sell over-the-counter Narcan in 12 new states
As opioid overdoses rise, more people without medical training will be able to use the drug without a prescription
---
WOONSOCKET, R.I. — CVS/pharmacy announced it will start selling naloxone without prescription in 12 new states.
Previously, the opioid antidote, also known as Narcan, was available for purchase without prescription only in Rhode Island and Massachusetts.
The 12 new states are Arkansas, California, Minnesota, Mississippi, Montana, New Jersey, North Dakota, Pennsylvania, South Carolina, Tennessee, Utah and Wisconsin.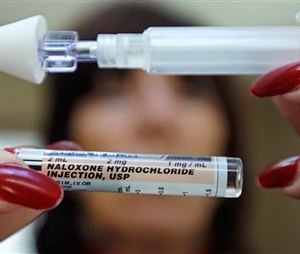 "Over 44,000 people die from accidental drug overdoses every year in the United States and most of those deaths are from opioids, including controlled substance pain medication and illegal drugs such as heroin." said Tom Davis, vice president of pharmacy professional practices at CVS/pharmacy. "Naloxone is a safe and effective antidote to opioid overdoses and by providing access to this medication in our pharmacies without a prescription in more states, we can help save lives."
CVS Health is also currently participating in a research project with Boston Medical Center and Rhode Island Hospital to support a demonstration project of pharmacy-based naloxone rescue kits to help reduce opioid addiction and overdose deaths.