Woman calls for Delta to stock naloxone after passenger allegedly overdoses
A Delta passenger took to social media to ask the airline to start carrying the overdose drug to prevent this situation from happening again
---
By EMS1 Staff  
ATLANTA — A Delta passenger is calling out the airline for not having naloxone onboard when a passenger allegedly overdosed in the bathroom.
According to Yahoo, during a Delta flight from Boston to Los Angeles, a passenger was found in the bathroom unresponsive. The man, whose name has not been released, allegedly suffered an overdose, but the airline has not released details of the incident.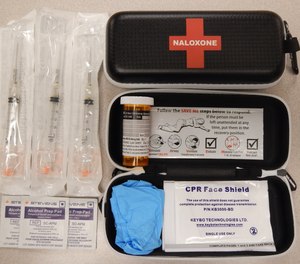 Lynne Lyman, a passenger on the plane, saw the incident unfold as flight attendants tried their best to save the man.
"They were doing everything they could – CPR, shock compressions, those shock things," she said. "There were a number of children onboard who were looking. I was trying to pull my child from looking."
Delta confirmed to Yahoo that they do not carry naloxone on flights.
Lyman took to Twitter asking Delta to "please practice harm reduction and get a Narcan Kit on every flight."
The Association of Flight Attendant's president, Sara Nelson, agreed with Lyman in a Tweet.
"Flight Attendants are aviation's first responders and we need the proper tools to respond and save lives," the tweet read.
Los Angeles Fire paramedics met the plane at the gate, placed him in a body bag and removed him from the aircraft before the passengers deboarded.