Conn. EMS personnel organize for PTSD benefits
Lawmakers reached a deal in May with firefighters and police officers to provide PTSD benefits up to one year, but the deal excludes EMTs
---
By EMS1 Staff 
HARTFORD, Conn. — Connecticut EMS providers are organizing to be included in a new worker's compensation bill that provides PTSD benefits.
According to the Hartford Courant, EMS personnel are lobbying lawmakers to extend PTSD benefits to the EMS industry, with a goal of creating an official association made up of paid and volunteer emergency responders to ensure lawmakers are aware of their needs.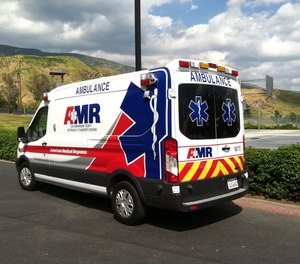 Lawmakers reached a deal in May with firefighters and police officers to provide benefits up to one year. The agreement gives first responders access to health benefits if they are diagnosed with PTSD and have experienced one of six qualifying events.
EMTs and paramedics that work directly with the fire department are covered under the bill. However, all other state EMS personnel are not included in the bill.
Paramedic Derrick Caranci said it was clear that EMTs did not have good representation while the bill was created.