Researchers create app that alerts naloxone-trained volunteers to overdoses
Drexel University researchers reported the outcomes of the use of the app in Philadelphia over the course of a year
---
By Laura French
PHILADELPHIA — Researchers have reported the outcomes of the use of an app that alerts civilian volunteers who are trained to administer naloxone to overdoses occurring nearby. 
Drexel University designed the app, called UnityPhilly, to allow volunteers who witness an overdose to alert both EMS and other volunteers nearby with the push of a button. The study was conducted in the Kensington neighborhood of Philadelphia, which has the city's highest concentration of overdose deaths. The 112 volunteer participants of the study were trained to recognize an overdose and administer naloxone. The app would automatically send an alert to the phones of volunteers who could arrive on the scene in an estimated 15 minutes or less, calculated based on their preferred mode of transportation.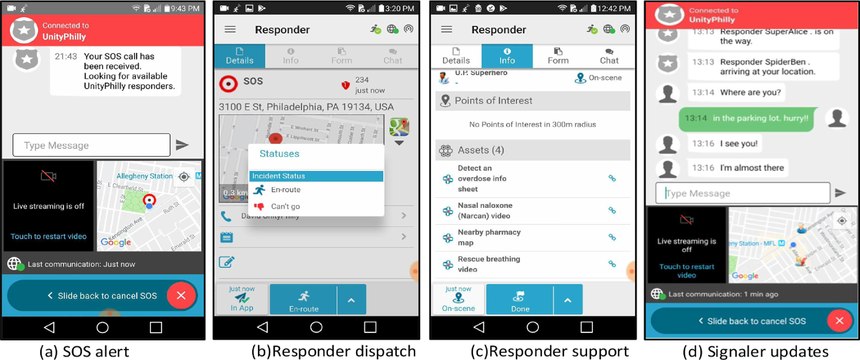 "We observe that striking parallels for emergency healthcare delivery exist between opioid overdose in the community and out-of-hospital cardiac arrest (OHCA). Yet OHCA has been characterised as a unique medical emergency with time-sensitive characteristics and a reliance on the community found in no other medical situation ... Nonetheless, the two key characteristics that make OHCA unique, time-sensitivity and reliance on community, dominate what we know of the opioid overdose care environment," the researchers wrote in their article in The Lancet. "In sharp contrast to OHCA, evidence to inform management of suspected opioid overdose with intranasal naloxone is very limited, and the use of a smartphone-based layperson responder network to attend and intervene at opioid overdose incidents has not been investigated. Our objective is to assess such an intervention by observing actual response and naloxone administration rates by laypersons equipped with an emergency response app for opioid overdose, providing evidence in support of future studies paralleling those undertaken for OHCA."
Over the course of the study, between March 2019 and February 2020, the volunteers signaled 291 suspected overdoses: 89 false alarms and 202 true overdoses. Volunteers administered naloxone in 36.6% of the true overdose cases. Out of the cases in which naloxone was administered, the volunteer who witnessed the overdose was the person who administered the naloxone in 70.27% of cases and a nearby volunteer who received the alert administered naloxone in 29.73% of cases. Volunteer intervention preceded EMS arrival by 5 minutes or more in 59.5% of cases where naloxone was administered. Patients recovered without being transported to the hospital in 52.7% of cases. 
"The results of our study show that equipping laypersons with naloxone and an emergency response community app to signal suspected opioid overdose and alert other nearby volunteers to provide naloxone, can result in naloxone administration prior to EMS arrival and overdose reversal, potentially reducing mortality in opioid overdose," the researchers concluded. "Our findings support further study of smartphone-based naloxone intervention to strengthen the chain of survival starting at the community level."