10 weirdest EMS stories of 2021
The wildest calls of the year included an impaling, cicadas, a turtle, attempts to steal ambulances, and something you should not say to 911 dispatchers
---
While 2021 can't be considered a routine year, some EMS news stories have been truly bizarre.
Here are 10 of our favorite odd stories from 2021.
A 54-year-old man riding a bike suffered life-threatening injuries in what authorities said was a bizarre accident after a hook attached to a pickup impaled his neck. The man was conscious as firefighters worked to free him. We advise viewer discretion for this story.
A Wichita woman was arrested after an April Fools' Day prank that led to her telling her daughter she was shot and police breaking down her door with guns drawn, police say. 
"Multiple police units, probably between 15-20 officers from the Wichita Police Department as well as fire department and EMS responded to the scene," police Lt. Ronald Hunt said at the scene. "April Fools' can be a good, funny little joke in some circumstances," but when it leads to a police response, "it's not funny anymore." 
William Rogers, 62, was ice skating about 40 feet from shore in early March when he fell into the freezing water, according to CBS Boston. Rogers was unable to pull himself back up and couldn't reach his phone to call for help. 
Rogers said he was losing strength and feared he would die, but then he remembered that he could make calls with his Apple Watch.
A turtle crashed through the windshield of a vehicle on Interstate 95 near Port Orange, hitting a woman in the head and sending her to the hospital, authorities said.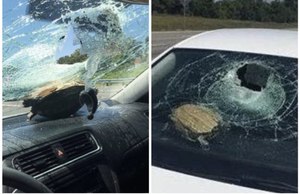 "It's crazy," a dispatch supervisor said, confirming the incident reported at 10:48 a.m.
Equally shocked was the woman's daughter, who asked another motorist who stopped to help if he could see what was in her front seat.
"There is a turtle in there," a man can be heard saying on a 911 recording.
"A turtle!" the victim's daughter exclaimed. "An actual turtle?"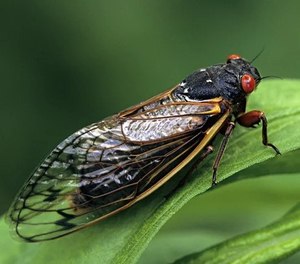 Nature lovers marveled at the arrival of Brood X, the 17-year cicadas that emerged this spring and summer in much of the eastern U.S. 
However, Brood X also brought a bevy of noise complaints with them.
A Georgia county had had enough though and asked people to stop calling 911 about the loud bugs.
"Union County E911 is receiving multiple 911 calls for 'alarms' in the neighborhood," Union County EMS said in a Facebook post.
"More than likely these 'alarms' are not alarms at all but a bug, Brood X."
Three visitors were injured after a display wall of ice collapsed at the Titanic Museum Attraction in Tennessee.
Pigeon Forge Fire Department responders triaged and transported two victims to LeConte Medical Center, and the third was airlifted to the University of Tennessee Medical Center in Knoxville. 
A Hellertown woman accused of stealing some cigarettes and Mentos from a gas station convenience store tried to flee in an ambulance but couldn't drive it, police said. She was quickly apprehended.
The caller was apparently complaining about slow traffic.
"You have to pee?" the astonished dispatcher asks. "This is your emergency, that you have to pee? And how are the police going to help you urinate?"
Before the man took the Houston Fire Department ambulance, police say he was looking into cars while walking outside Memorial Hermann Hospital in Houston's Texas Medical Center, according to KPRC.
Then, as officers approached him, he got in the unattended ambulance, the Houston station reported. Investigators said paramedics were in the hospital with a patient while the ambulance was left running.
The ambulance reached speeds of about 100 mph in a police chase lasting about 30 minutes over several freeways before the chase ended in a crash.
 A  man listed as transient in St. Petersburg called for an ambulance complaining of "shortness of breath," but he misbehaved while EMTs tried to treat him, an arrest report says.