Philadelphia launches EMS overdose ERT with dual goal
The new AR-2 EMS unit team includes two paramedics, two case managers, one social worker and an epidemiologist
---
By EMS1 Staff
PHILADELPHIA — Philadelphia launched a new EMS unit aimed at connecting people to treatment services and reversing overdoses around the city.
The program is similar to others popping up across the country, including in Ohio and Virginia. The Fairfield County, Ohio, EMS unit is claiming an 80% success rate of referrals to treatment services, Billy Penn reports.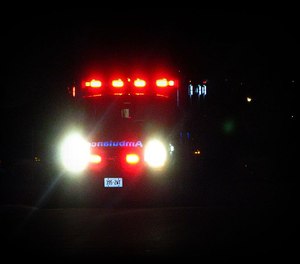 Philly's new EMS unit is called the AR-2, meaning alternative response. The team includes two paramedics, two case managers, one social worker and one epidemiologist.
The program is set up for the team to respond to an overdose. The AR-2 responds with a regular ambulance and two staffers in a fire department SUV. If necessary, they will reverse the overdose and, if they see fit, will transport the patients to a rehabilitation treatment facility or the hospital.
Each incident can take hours to respond to because of the type of details to coordinate.
"In terms of case managers and paramedics traveling together, we are not aware of another model like this," PFD spokesperson Kathy Matheson said.
EMS officials hope the program will prevent overdose victims from frequent repeat calls.
"It's going to be pretty much a wait-and-see at this point," said Prevention Point Executive Director Jose Benitez. "We're hoping for a rhythm that will just add more resources to what we're already doing out here. I do think it'll save some people's lives."