Matt Zavadsky and Dia Gainor: EMS One-Stop with Rob Lawrence
MedStar's Matt Zavadsky and NASEMSO's Dia Gainor discuss traffic incident management and EMS's role in multi-agency response after 133 vehicle pileup
---
Recently, MedStar Mobile Healthcare responders in Fort Worth, Texas, were put fully to the test when a crash involving more than 130 vehicles occurred after a night of freezing rain on I-35W. Six people were killed and dozens injured among the wreckage, which included 18 wheelers as well as some public safety vehicles.
MedStar crews identified patients who had died on the scene and cleared all vehicles in and amongst the mile-long pile-up, transporting more than 30 patients.
In this edition of EMS One-Stop with Rob Lawrence, our host, Rob Lawrence welcomes guests Matt Zavadsky, MS-HSA, EMT; and Dia Gainor, MPA.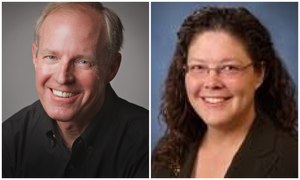 Matt is the immediate past president of NAEMT, and chief strategic integration officer at MedStar Mobile Healthcare, Fort Worth. At the recent mass casualty, mass vehicle pile up, Matt was on scene acting as PIO and spokesperson for his organization.
Dia is the executive director for the National Association of State EMS Officials (NASEMSO) and provides strategic leadership to promote and expand the organization's presence and capacity as a national leader in emergency medical services. Dia also has a deep experience and understand of all things traffic management and is the chair of the NASEMSO Transportation Safety Advancement Group. Dia also sits on the Federal Highway Administration Transportation Incident Management Executive Leadership Group.
Read the article, "'A career event': Traffic incident management in 130-vehicle pileup," and listen to the discussion on EMS's role in a multi-agency traffic incident below.
Read next: MedStar Paramedic Trey McDaniel was injured when his vehicle went airborne in 133-vehicle pileup, but still aided other victims