The 'Uber for EMS' is Uber
Rideshare services are offering same day service, 24/7 availability and provider billing
---
Everyday a new company launches promising to be the Uber of its market. An erstwhile entrepreneur promises to be the "Uber of pedicures" or the "Uber of roof replacements."
Entrepreneurs and investors have also looked at EMS, especially non-emergent transport, and promised to be the "Uber of EMS."
It turns out that Uber for EMS might well be Uber or Lyft. Or some other ride-share service rapidly increasing market share in your service jurisdiction.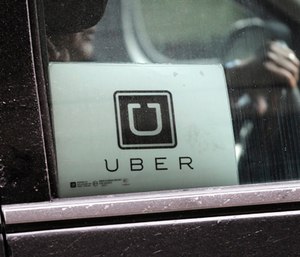 "Uber is driving deeper into health care by offering to take patients in every U.S. market where it operates to their next medical appointment.
Uber Health business will handle rides set up by doctor's offices or other health care providers and then bill that business, not the patient, for the service. The company said rides can be set up within a few hours or days in advance. Patients won't need access to a smartphone to use the service."
Same day service, 24/7 availability and billing the provider and not the patient … sure sounds like an ambulance or an ambuvan.
Lyft was quick to remind healthcare providers and sick people it has been in the patient transport business for "with partnerships across brokers of non-emergency medical transportation that cover nine of the top 10 health care systems in the U.S."
Are rideshare companies already impacting patient transport volume? Two economists reached that conclusion last year by charting patient transports in a community before and after the arrival of Uber.