IAFC issues Survival Alert due to fire, EMS personnel injuries, deaths
The alert encourages personnel to postpone non-emergency tasks and focus on safety and survival training, as well as the loss of fellow first responders
---
By News Staff
CHANTILLY, Va. — The International Association of Fire Chiefs issued a Survival Alert last week after the organization noticed an increased number of fatalities and injuries among fire and EMS personnel.
In a news release on the IAFC website, organization officials encouraged fire chiefs and officers to focus on non-emergent tasks and review critical safety and survival training.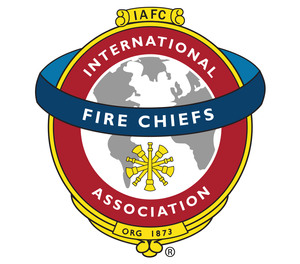 "During this period, we are hoping to remember the many brothers and sisters whose lives have been lost working on our roadways due to multiple incidents of personnel and apparatus being struck," the statement read. "Responders being struck on our roadways has become an almost daily occurrence."
Chief Dan Eggleston, IAFC president and chairman of the board, said firefighters are in more danger on the road now than in the past.
"Operations on roadways are high-risk, high-frequency events," Eggleston said. "With distracted driving, drivers under the influence, along with road and weather conditions and related traffic, firefighters are more at risk now than ever before, and unfortunately, numerous recent crashes back that up."
Under the alert, fire officials are asked to review department policies and procedures with personnel and provide resources to additional training and safety information.
"In recent months, incidents involving fire and EMS personnel operating on roadways have left firefighters critically injured and killed," Chief Scott Kerwood, chair of the IAFC Safety, Health and Survival Section. "In numerous recent cases, while heroic attempts were made to help victims of vehicle crashes, firefighters and EMS personnel ended up becoming victims themselves."