Study: Uber reduces ambulance usage in major cities
Research shows that ambulance usage by low-risk patients has decreased by at least 7 percent
---
By EMS1 Staff
LAWRENCE, Kan. — A study revealed that the use of Uber in major cities has decreased ambulance usage.
A study co-authored by University of Kansas economist David Slusky said ambulance usage by low-risk patients has decreased by at least 7 percent in major cities where Uber is available.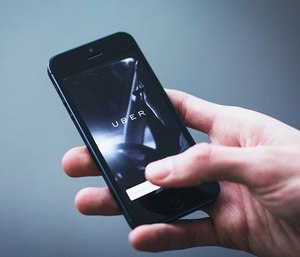 "In order to lower healthcare spending while improving health outcomes, people can use the least-skilled professional who is still qualified," Slusky said. "Many patients don't need something that can break traffic laws and don't need something staffed by paramedics with a bunch of fancy equipment."
Slusky and co-author Leon Moskatel looked at ambulance usage in 766 cities across the country as Uber became available from 2013 to 2015.
Although another hypothesis for the reduction in usage is that Uber decreased the amount of crashes and drunk driving, Slusky said the more reasonable explanation is that people have a more affordable transport option.
Slusky said the benefit of these reductions is that response times could be lowered.
"Given that even a reduction of a few minutes can drastically improve survival rates for serious conditions, this could be associated with a substantial welfare improvement," the study said.