5 things EMS providers should know about seeking mental health treatment
Consider the benefits of seeing a mental health professional to help manage EMS acute and chronic stress
---
By Bob Sullivan and Shauna Sullivan
EMS providers face a number of challenges that compromise mental health and well-being. These include both acute stress after critical incidents, and chronic stress associated with day-to-day EMS work. Mental health treatment, in the form of therapy and/or medication, can help improve wellness on and off the job.
Here are five things to consider about whether mental health treatment may be helpful for you, how to find the best match with a mental health provider and the options available to pay for mental health care and medications.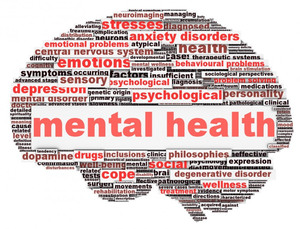 1. Receiving mental health treatment does not mean something is wrong with you.
While traumatic stress after critical incidents has gotten a lot of attention recently, there are many other factors that predispose EMS providers to mental health problems and substance abuse. Mood fluctuations associated with sleep deprivation, challenges to healthy eating and fitness, low wages, overtime, conflict with coworkers and unsupportive management over time can lead to symptoms of anxiety and depression.
An NAEMT survey showed that respondents overwhelmingly wanted mental health care to recover from traumatic incidents, to maintain mental health, cope with stress and prevent developing PTSD, anxiety or depression [1]. However, the report also states that the stigma of mental illness and fear of being perceived as weak deters many respondents from seeking treatment. Only about half of respondents reported that they feel comfortable even talking about mental health with colleagues [1].
It does not have to be that way. Mental health treatment can be viewed as an adjunct to diet, exercise, hobbies and other healthy coping strategies to manage the unique challenges associated with EMS work. Seeing a mental health therapist or taking medication for anxiety is really no different from seeing a physical therapist or taking medication for hypertension.
Many people believe that mental health treatment is only necessary for people with significant mental health problems, but this is not true. Talk therapy can provide practical solutions for everyday stress management and work-life balance, whether you have a diagnosed mental health issue or only feel symptoms occasionally.
2. Therapists and medication prescribers are the main options for mental health treatment.
Mental health professionals generally fall into two categories —  those who provide talk therapy and those who prescribe medications. Some people see only one type of mental health professional and some people see both types; which one to start with depends on your preference. A therapist may refer a client to a prescriber, or vice versa, and the prescriber and therapist can collaborate on how to best meet the patient's treatment goals.
Mental health therapists have a doctorate or master's degree, and include psychologists, mental health counselors, clinical social workers and pastoral counselors. While the educational backgrounds are different, all may function in similar roles, and all may specialize in particular populations or conditions.
Medications for symptoms of anxiety and depression are prescribed by psychiatrists, who are physicians trained in mental health disorders. Nurse practitioners and physician assistants may also specialize in prescribing medications for mental health conditions, and some primary care physicians prescribe psychotropic medications as well. 
3. Look for a mental health provider who matches your personality and situation.
Several NAEMT survey respondents who received mental health treatment expressed frustration that their provider did not understand the demands of EMS work, and that they would have preferred to see someone with a background working with EMS providers. Consider these resources to find a mental health practitioner who may be a good fit for you.
One referral source is The Code Green Campaign, whose website includes a state-by-state list of mental health providers with experience serving first responders. Other websites with reviews of health care providers include mental health practitioners and describe areas of specialty.
For people who are comfortable talking to coworkers and friends about mental health, word of mouth can be a good referral source for a therapist or prescriber. Many individual mental health providers also have websites or blogs that describe their treatment philosophy, and populations and conditions that they are comfortable seeing.
Once the search is narrowed, it is a good idea to call the mental health provider before making an appointment. Ask about their experience with people who work in EMS and with people who have your symptoms. See if their initial analysis of your situation gels with your own self-assessment. Also ask if their appointment hours will fit your work schedule.
Many respondents to the NAEMT survey expressed reluctance to seek mental health treatment because of concerns about confidentiality [1]. Information shared during a treatment session is protected by HIPAA, but there are exceptions, such as release because of a court order. A mental health practitioner can describe exactly what information can and cannot be shared before any sensitive issues are discussed. 
4. Payment for mental health services may be covered by an employer, health insurance or made directly to a provider.
Many EMS services offer employee assistance programs, which includes confidential, short-term mental health counseling. This may be a good option if you are having difficulty with a particular event or life change, such as a traumatic call or divorce. EAPs are also a way to try therapy before making a financial investment in it. A disadvantage to EAPs is that treatment is usually limited to five or six sessions, and there are few therapists to choose from. Several NAEMT survey respondents stated the short-duration of EAP provided therapy was not enough time and that they had difficulty relating to the therapist they saw through the EAP [1].
You can also look for treatment through your health insurance plan, which has a list of mental health providers who are covered. Out of pocket costs depend on the plan's copay and deductible. Mental health providers also can be paid directly, which eliminates strings attached to treatment covered by an employer or insurance. This is the most expensive option, but some providers offer a sliding scale or a discount to emergency services personnel.
The cost of mental health treatment deters many people from seeking help. While this is a challenge for many EMS providers, think of the cost as an investment in overall wellness that may help prevent missed days of work, financial setbacks and medical problems in the future.
5. After selecting a mental health provider, feeling a strong connection with them is key to successful treatment.
While many NAEMT survey respondents stated they preferred to see a therapist who specializes in treating first responders, a good therapist can relate to their client even if they do not have a background in the work that they do. Several studies in psychology literature report that the "therapeutic alliance" between a therapist and their client is a strong predictor of success, even more so than the provider's education background or treatment approach [2]. A good therapist can develop a bond with their client, earn their trust, work with them to achieve goals and understand their factors that impede change. 
A personality mismatch with one mental health provider does not mean that any future mental health treatment will be unhelpful. The first few sessions with a mental health practitioner are like a probationary period with an employer; if you do not feel a connection, try meeting with another one.
Seeing a mental health professional can be a valuable way to manage stress and maintain wellness. Think about whether mental health treatment may be right for you, and look for a provider who best meets your personality, situation and budget.
This article, originally published 12/8/2016 , has been updated
About the authors:
Shauna Sullivan, LCSW, LLC is a licensed clinical social worker providing therapy to individuals and families. She has special interest in eradicating stigma and advocating for those affected by mental illness. Shauna owns a private practice in Wilmington, Delaware, and can be reached at her blog, Take on Mental Health.
Bob Sullivan, MS, NRP, is a paramedic instructor at Delaware Technical Community College. He has been in EMS since 1999, and has worked as a paramedic in private, fire-based, volunteer, and municipal EMS services. Contact Bob at his blog, The EMS Patient Perspective.
References
1. 2016 NAEMT National Survey on Mental Health Services, retrieved from: http://www.naemt.org/docs/default-source/ems-health-and-safety-documents/mental-health-grid/2016-naemt-mental-health-report-8-14-16.pdf?sfvrsn=4
2. Ardito R & Rabellino D. Therapeutic Alliance and Outcome of Psychotherapy: Historical Excursus, Measurements, and Prospects for Research. Frontiers in Psychology. 2011; 2:270. doi: 10.3389/fpsyg.2011.00270