8 recommendations for fire/EMS from the FEMA Oct. 1 After-Action Report
Steps to implementing unified command, staging and access learned from the Route 91 Harvest Festival attack
---
It is hard to believe that another year has passed since the mass casualty incident along the Las Vegas Strip that resulted in the deadliest mass shooting committed by one individual in this country.
Fifty-eight people were killed and 850 were injured (422 from gunshot wounds) when Stephen Paddock started shooting from a thirty-second floor window of the Mandalay Bay Resort and Casino into a crowd of 22,000 attending the Route 91 Harvest Country Music Festival.
The number of casualties in Las Vegas exceeded those of the Orlando Pulse nightclub shooting to become the largest MCI in the United States since Sept. 11, 2001.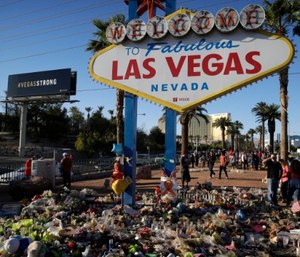 Fire/EMS response
Fire and EMS response to the Las Vegas MCI consisted of the Clark County Fire Department with mutual aid assistance from the Las Vegas Fire Department; the North Las Vegas Fire Department and the Henderson Fire Department, as well as three private ambulance companies. Law Enforcement response was handled initially by the Las Vegas Metropolitan Police Department, eventually assisted by nine other local, state and federal agencies.
Each of those responding firefighters, EMTs, paramedics and police officers deserve our gratitude for their actions that night, and our support as they continue to serve their communities following an experience that will be indelibly etched into their memory.
After-Action reports
In August, 2018, two major reports on this incident were released. The first, from Las Vegas Sheriff Joe Lombardo, outlined the criminal investigation conducted surrounding the perpetrator, Stephen Paddock, but his motive for the shootings remains inconclusive. The second report, released by FEMA, was a review of the combined fire, EMS and law enforcement response simply entitled, "1 October – After Action Report."
While there are 72 key areas discussed in this report with approximately 200 recommendations for fire and law enforcement agencies, the report states, "The cooperation between local fire departments, law enforcement agencies, and local private ambulance companies at the scene was exceptional".
Read both reports at the end of this article.
Lessons learned from the Las Vegas shooting
While there are many recommendations reinforcing the need for joint response exercises, improved communications, etc., from my perspective, here are several of the key recommendations from the FEMA Report for all of us to contemplate.
Implement and limit access to unified command. Unified command for fire, EMS and law enforcement should be established before and during large-scale local events, such as the Route 91 Harvest Festival. A unified command post should be in a secure area with limited access to only authorized and necessary personnel.
Curb self-dispatch. Self-dispatch by other police, fire, EMS and external groups caused some confusion on resource deployment, and, in some cases, caused problems with access and egress to the incident area for bonafide responding agencies.
Keep ingress/egress routes clear. Priority travel routes need to be kept open for emergency vehicle response, especially medical transport to and from hospitals when there are large numbers of casualties.
Set up staging areas early. Staging areas must be set up early to avoid over-convergence at the scene. This effort should include fire, EMS and law enforcement and if at the same staging area, it should include a coordinated command structure with staging officers from each discipline.
Control media contact. A separate media area should be established away from the incident scene or command post, but (if possible) with a vantage point of the overall incident. Public information officers from fire and law enforcement should work in conjunction with one another to present unified and coordinated incident information. Only PIOs should speak to the media until the incident has concluded and a formal press conference is scheduled to be attended by all of the major response and support agencies including the receiving hospitals.
Establish agency priorities. When possible, liaison between fire and law enforcement should extend down to the branch director level to reinforce the priorities and needs of each agency to accomplish their goals.
Toss out first-aid kits. At incidents with large numbers of "walking wounded," the use of disposable first-aid kits containing items such as dressings, bandages and splints can provide basic treatment while more critical patients are being treated and transported.
Train citizens to respond. As part of community preparedness, programs such as Stop the Bleed and CPR for citizens should be promoted by local fire and EMS departments
NFPA 3000
Since the Las Vegas MCI, the NFPA completed the first edition of NFPA 3000: Standard for an Active Shooter/Hostile Event Response (ASHER) Program.
Many of the areas discussed in the FEMA Report, echoed in NFPA 3000, emphasize preparedness across the fire, EMS and law enforcement disciplines in the areas of Community, Planning, Resource Management, Competencies and Recovery.
Within each of these five areas mentioned above, there are four major concepts employed in the preparation and execution/response to an active shooter or MCI. These must include participation involving:
Unified command
Integrated response
Planned recovery
Information/Intelligence for planning and response
An area not mentioned directly in either the FEMA Report nor NFPA 3000 is the gap in information and intelligence shared with or among potential response agencies. After 9/11, especially in larger metropolitan areas, there was an emphasis placed on timely information/intelligence sharing. The formation of Joint Terrorism Task Forces, Joint Operations Centers, or Joint Information Facilities were clearinghouses for information on potential threats and potential domestic or foreign terrorism methodologies.
Since then, the flow of current information sharing as a part of preparation and response has diminished. As a former intelligence officer in the United States Air Force, I certainly understand the concept of "need to know," but I also recognize the importance of getting solid and relevant information to the troops who are asked to carry out the mission.
So my question is, when have you last seen information released to you by your local JTTF or JOC that isn't vague or hasn't been so severely "sanitized" that it could also be released directly to the media for public consumption (and therefore has lost any value for our planning or response)?
Value of intelligence
The bottom line is how many fire/EMS or law enforcement personnel are needlessly put in jeopardy because critical information or intelligence is being "siloed" and not shared with those who will be the first to meet that challenge on the streets they protect?
Perhaps it's a time for us to collectively ask that key question, starting with FEMA's parent, the Department of Homeland Security.
Stay safe!
1 October After-Action Report by on Scribd
1 October FIT Report by on Scribd
This article was originally posted on Oct. 1, 2018. It has been updated.