Volunteer FD still paying medical bills 2 years after EMTs' rabies treatment
The Wisconsin EMTs received rabies vaccines in 2018 after treating a woman who was foaming at the mouth and later died
---
By Laura French
NORWAY, Wis. — A volunteer fire company is still working to pay its share of $100,000 in medical bills after a rabies scare in 2018.
Multiple Wind Lake Volunteer Fire Company EMTs received rabies treatment – a series of four vaccine doses over the course of a few weeks – after treating a woman who seemed to be foaming at the mouth and later died, according to The Journal Times. It is unclear exactly how many EMTs were treated.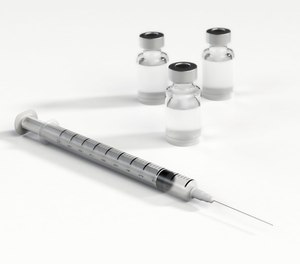 The treatment was recommended as a precaution by Milwaukee County Medical Examiner's Office officials. Rabies is almost always fatal after symptoms appear, according to the CDC. None of the EMTs involved developed rabies after being treated.
The total cost of the vaccines for all of the EMTs was $100,000. After the collection agency agreed to reduce the fees, and West Bend Mutual Insurance agreed to pay half of the remaining amount, the fire company's share came out to about $29,000.
Workers' compensation would not cover the EMTs' treatments, as there is no proof that they were exposed to rabies. The deceased patient's organ and tissue samples were lost in transit after being sent to the CDC and were untestable by the time they arrived two weeks later.
The company and town board most recently discussed paying the outstanding costs at a special meeting on Feb. 17, where no action was taken. Town officials have expressed criticism toward the Milwaukee County Medical Examiner's Office over unanswered questions about the transport of the deceased patient's samples.
Fire company officials said the funds to pay the bills would likely come out of its equipment fund.