Photo of the Week: Preserving the Legacy of EMS
Dr. Sam and Cherrie Schienberg have generously donated $5,000 to the National EMS Museum to support new growth initiatives and first responder wellness
---
Calling all EMS photographers! EMS1 wants to see pictures of you in action or training. Submit a photo — it could be selected as our Photo of the Week! Be sure to include your name, department information and some background on the photo.
Dr. Sam and Cherrie Schienberg have generously donated $5,000 to the National EMS Museum to support the growth and development of the Museum's programs and operations to ensure the legacy of EMS is preserved and shared for future generations.
"We must preserve the history of EMS. The National EMS Museum is focused on sharing the story of who we are, what we've accomplished and where we are going," said Cherrie Schienberg.
The Schienbergs are proud to support the National EMS Museum's new growth initiatives that include the development of public exhibitions, educational curricula, operations endowment, and the support and promotion of first responder wellness.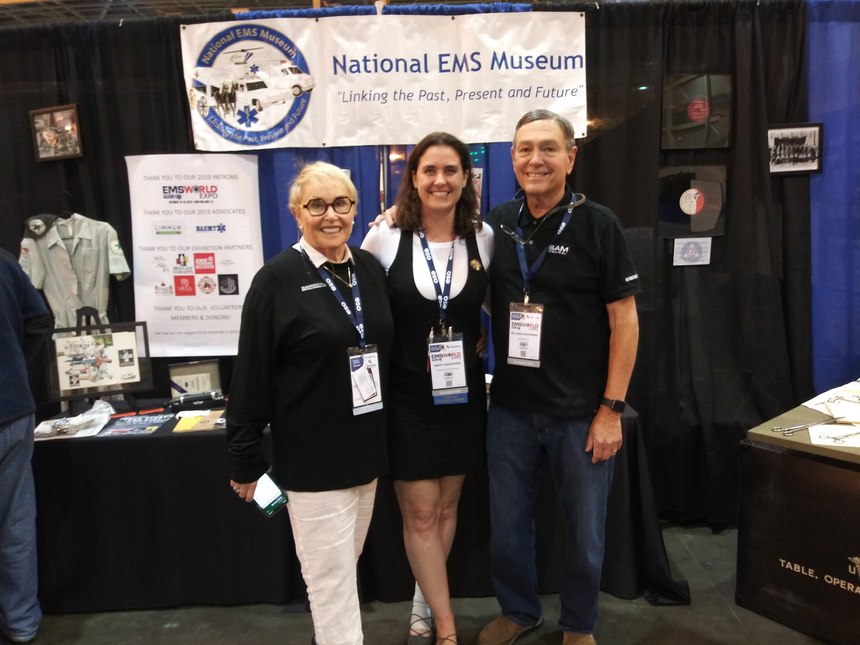 Any individuals or services wishing to contribute to the financial growth of the National EMS Museum may contact Kristy Van Hoven, Director, at 612.298.4567 or email director@emseum.org.