Capitol police officer dies after shoveling snow
Officer Vernon Alston, 44, died of a massive heart attack; it took an ambulance about 30 minutes to reach him
---
By Ben Nuckols
Associated Press
MAGNOLIA, Del. — A U.S. Capitol police officer died of a massive heart attack he suffered after shoveling snow at his home in Delaware, his wife and officials on Capitol Hill said.
Officer Vernon Alston, 44, a 20-year veteran of the force, had been shoveling snow for an hour at his home in Magnolia, clearing his own driveway and helping some neighbors, when he collapsed on Saturday afternoon, said his wife, Nicole Alston.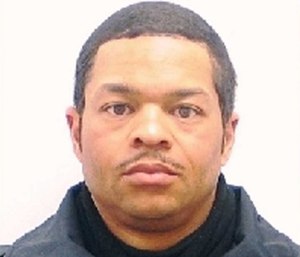 "I was about 2 feet away from him," she said. "He screamed my name, he collapsed and he was gone."
Nicole Alston said it took an ambulance about 30 minutes to reach their home, and the ambulance had to be towed to get to them. But she doesn't think it would have been possible to save her husband's life no matter how quickly aid arrived.
She said her husband was a stylish dresser with a passion for contemporary furniture.
"He was a people person. He was a very loving man," she said. "People looked to him for advice. He always tried to make people laugh. He was just a really genuine and good man. People loved him. I've received so many calls."
The couple had been married for seven years and had a 3-year-old son. Alston also leaves behind a teenage son and daughter from a previous marriage and his wife's teenage daughter from a previous marriage.
Senate Minority Leader Harry Reid announced Alston's death on Sunday.
"For 20 years, Officer Vernon Alston was a fixture on the Capitol grounds while keeping the community safe," Reid said in a statement. "I am always grateful for the dedication and sacrifice of the Capitol Police force, and Officer Alston was an example of that."
In a statement, Capitol Police Chief Kim Dine said: "Officer Alston was someone who loved his job, and his loss leaves a huge void in the hearts of all of the men and women at the USCP."