Operative IQ launches IQ Genius system to locate EMS assets
IQ Genius uses Radio Frequency Identification to track and locate assets such as stretchers and EKG monitors
---
Operative IQ developed a system, IQ Genius, for tracking and locating EMS assets using Radio Frequency Identification (RFID).
The IQ Genius system helps identify locations of stretchers, EKG monitors and IV pumps as they move from the station and among vehicles.
The system consists of a bar that can be mounted on the vehicle. The bar contains an integrated RFID reader, antennas, GPS module, high-output LED lights, wireless and Ethernet connectivity, and a Linux controller for data processing.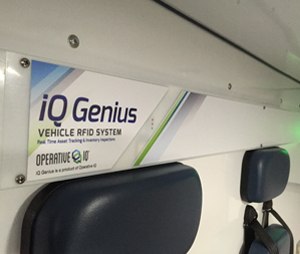 All data is processed by the IQ Genius system and sent to the Operative IQ servers using the Internet. When the Internet is down or unavailable, the system stores the information locally to IQ Genius Connections, preventing data loss.
IQ Genius will be on display at EMS World Expo from Sept. 15-19 at booth #320.

Request product info from top EMS Mobile Data companies
Thank You!