Gift guide: 7 EMS toys for your child - or inner child
Who ever said EMS couldn't be fun? Here are seven EMS-themed toys that would make great gifts for both future and current EMTs and medics
---
Looking for a great gift for a kid who wants to be an EMT or paramedic when they grow up? Or maybe you need to find the perfect gift for a grown-up EMS provider who never lost their inner child. 
First responders are the superheroes of our modern era, and there are lots of fun toys to choose from when shopping for both kids and adults inspired by EMS heroes. Here's a selection of some of the best EMS-themed toys to put on your shopping list, or wish list, this year.
1. Kinsmart toy ambulance Set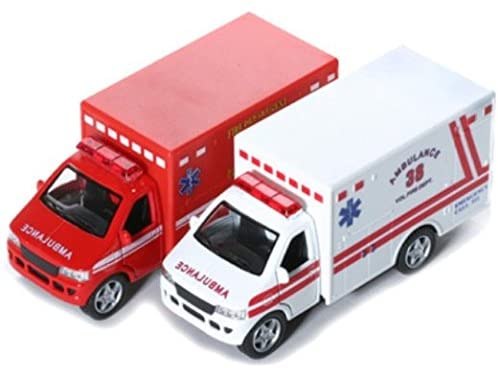 Toy vehicles are a classic playtime favorite as well as a gift that can appeal to all ages as collectibles or desk ornaments. This Kinsmart rescue team set comes with two 5-inch toy rigs in red and white and is available on Amazon for just $10.37. 
2. OUr Generation paramedic Doll and playset
Earlier this year, Richmond (Va.) Ambulance Authority EMT April O'Quinn was made into a custom American Girl doll for her niece as part of the company's "Heroes with Heart" campaign. While American Girl doesn't currently have an EMT doll for sale to the general public, you can still pick up an EMS doll from the brand Our Generation at Target.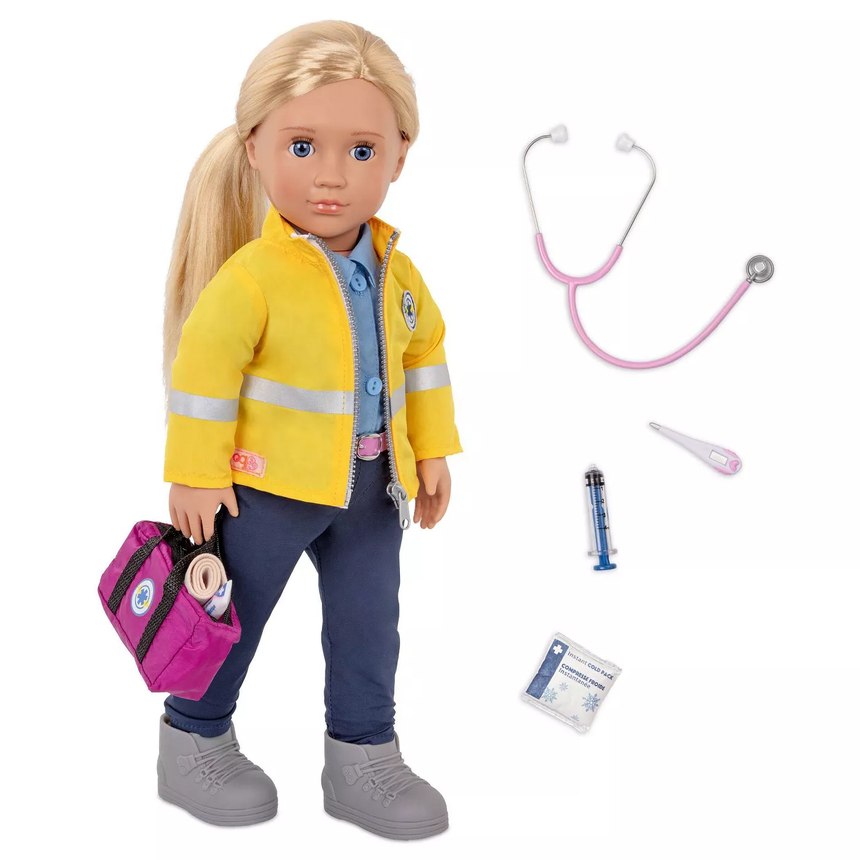 The 18-inch-tall Kaylin paramedic doll comes with a uniform, medical bag and medical equipment including a stethoscope and bandage. And if you want to go all-out for a potential future medic in your life, you can also add on an ambulance playset complete with a rig with working lights and sirens, a stretcher, medical monitors, traffic cones and more than a dozen other miniature EMS tools. The only thing it doesn't come with is a patient!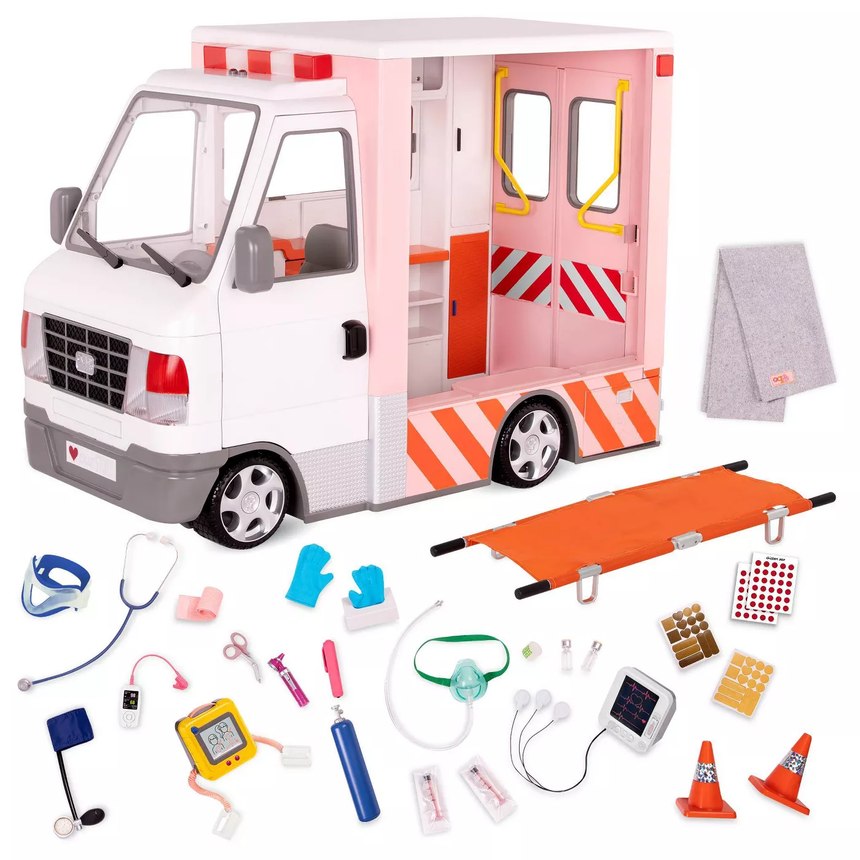 3. LEGO Air Ambulances

Building LEGO sets is a great activity for parents to do with their kids, and also a satisfying hobby one can do on their own. LEGO offers two air ambulance building sets from its LEGO CITY collection, available on Amazon: a 183-piece ambulance plane and 190-piece ambulance helicopter. Both models include rotating propellers, three figurines, a loadable stretcher and more. LEGO also offers a 199-piece ground ambulance set, but as of this writing, there's only one left in stock, so order soon!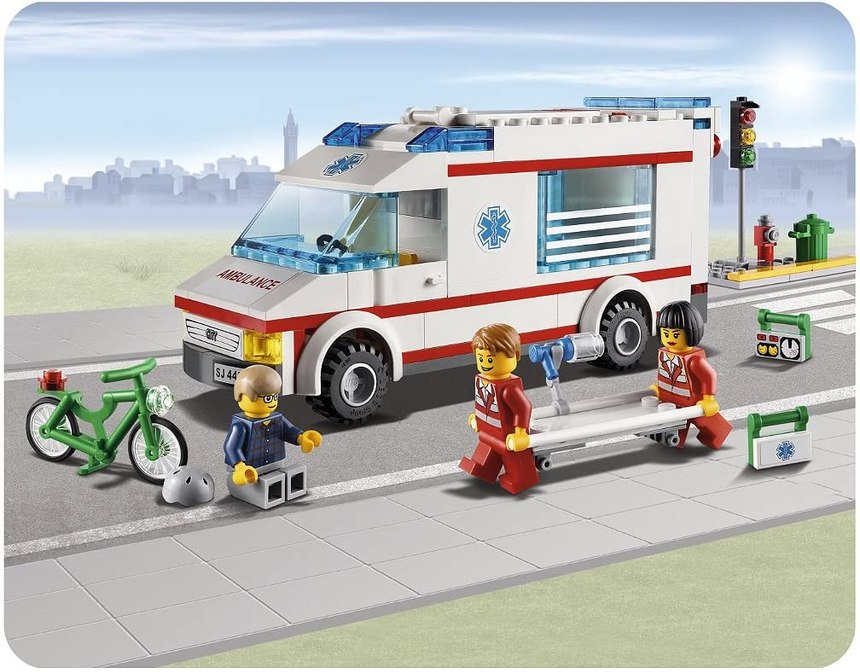 4. Ambulance Crayons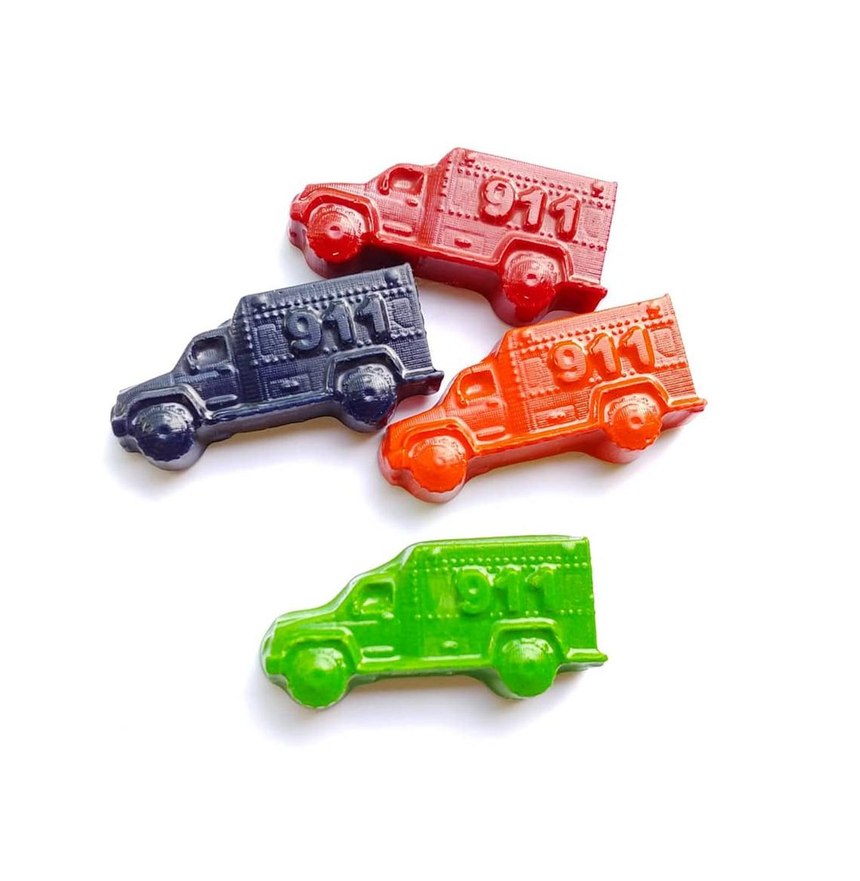 This set of four ambulance-shaped crayons is an inexpensive gift that can appeal to almost any child, available from the shop KrazyKoolKrayons on Etsy. Not only would these crayons make a great stocking stuffer, but since Etsy is an online marketplace made up of mostly small businesses, you can also support a smaller business while gifting kids the coolest crayons they've ever used!
5. EMT Rubber Duck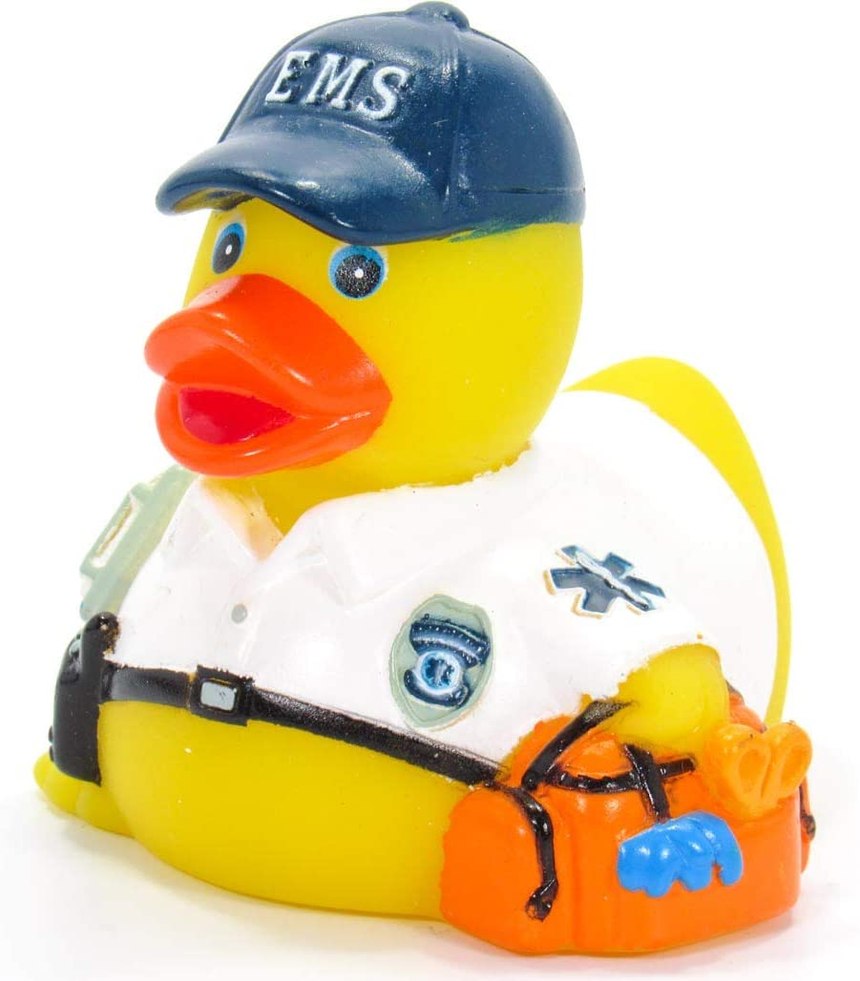 If you're looking for a novelty gift or stocking stuffer for an EMS provider, this wacky and quacky EMT rubber duck might be just what you're looking for. Ad Line, a manufacturer of a staggering range of novelty rubber ducks, offers this approximately 3-inch EMT duck on Amazon, with a uniform, hat, badge, radio and medical bag tucked under its wing. These rubber ducks are also lead and phthalate-free, making them safe for children to play with at bathtime. 
6. Child-Size Paramedic Jacket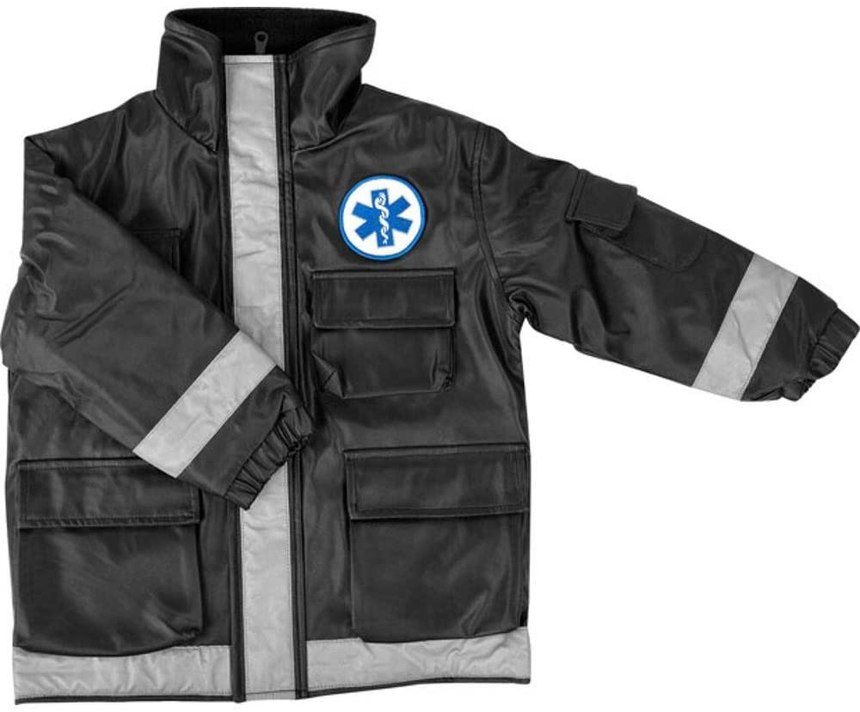 Rubie's Costume Co. offers child-size paramedic jackets for kids to play dress up, or get a jump-start on next year's Halloween festivities. These black jackets include a star of life patch, reflective strips and plenty of utility pockets, and come in small, medium and large child sizes on Amazon. Be sure to check the Rubie's sizing chart for the right fit!
7. Essential worker bobbleheads
Kloanz Inc., known mostly for creating sports merchandise, including bobbleheads of pro players, unveiled its Essential Bobbleheads collection this year to show thanks to those who have continued their important work throughout the COVID-19 pandemic. 
If you want to show gratitude to a colleague in your first responder or healthcare community, the collection includes firefighter, doctor, nurse and police officer bobbleheads, each coming with a gift box with a space to write your personal thank you message. Additionally, $5 from each bobblehead purchase will be donated to Direct Relief to help buy PPE for first responders and healthcare workers. 
Maybe next year ...
Many companies found ways to show their support for EMS providers and other frontline workers during the COVID-19 pandemic this year, including major toy manufacturers. Mattel launched its "#ThankYouHeroes" collection in April including Fisher-Price EMT action figures, and later expanding the collection to include Matchbox emergency vehicles, Mega Construx building sets with first responder figurines and even essential worker UNO cards, with sales benefiting the first responder charities.
Hess, a longtime manufacturer of collectible die-cast toy vehicles, also launched its first-ever toy ambulance as its official 2020 Holiday Toy of the year. 
While these new products are now sold out, here's to hoping that companies' enthusiasm for frontline EMS workers doesn't run out after 2020, and that 2021 will bring new exciting offerings for kids of first responders, aspiring first responders and anyone who appreciates their first responder heroes. 
Lastly, we'd love to see this paramedic jet suit under our tree next year. It may be on the pricier side, but I'm sure Santa has something up his sleeve that can make it happen. 
All jokes aside, we wish all EMS providers and their families a safe and joyful holiday season. Let us know your best EMS holiday gift ideas, or your children's favorite EMS-themed toy to play with in the comments below.