Paramedic vs. EMT: Which path is right for you?
Becoming a paramedic is the highest level of prehospital care and requires much more advanced training than becoming a basic EMT
---
Pondering the Paramedic vs. EMT question? You're not alone. They are both great career choices that allow you to make an important contribution to your community. They're also careers that are in demand, with good opportunities for stable employment in just about every part of the United States.
One factor in deciding the paramedic versus EMT issue is the amount of schooling involved. The certification requirements and designations of Emergency Medical Technician are standardized throughout the U.S., but there is still variation in each states designated levels and scope of practice. Although they vary depending on the location, the designations are usually EMT, AEMT and paramedic. Some states may still have certifications for the EMT-Intermediate or EMT cardiac. 
Education requirements
When considering whether to become a paramedic or EMT, you should take into account that becoming an EMT requires the minimal amount of training. It generally takes about six months to complete the part-time schooling in basic life support. Your training will teach you how to give important emergency medical care, such as performing CPR, bandaging wounds, treating burns, stabilizing fractures and administering some medications.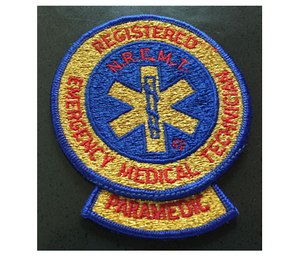 Becoming a paramedic is the highest level of prehospital care and requires much more advanced training than becoming an EMT. Paramedic training is quite rigorous and takes one to two years to complete, depending on state requirements and if you are pursuing a technical certificate or an associates degree. You usually have to have completed college-level biology, math and English courses in order to be accepted in or to complete a paramedic program.
Paramedics perform all of the basic life support functions that EMTs do, plus they're certified to perform more advanced life saving procedures such as endtracheal intubation, intravenous access and drug administration and manual defibrillation.
Paramedics also become trained and certified in advanced cardiac life support. 
Certification testing for EMTs and paramedics
All EMTs and paramedics must undergo certification testing by the state in which they work. In some states the certification test is administered by the National Registery of EMTs. A few states use a state-specific certification examination.
A training program prepares candidates for the challenging NREMT certification test. Passing the certification test is an important step in demonstrating the minimal competency to perform the job of EMT vs. paramedic. State-specific licensure requirements set the process for maintaining competency through affiliation with an ambulance service provider, medical director approval and completion of continuing education requirements. 
EMT vs. paramedic 
For many who are considering the paramedic versus EMT question, the bottom line is that you must first become an EMT before you can begin training as a paramedic. Some paramedic training programs require you to be employed as an EMT for a period of time before beginning your paramedic training.
As a paramedic, you'll earn more money than an EMT, which might affect your decision about becoming a paramedic vs. EMT. Paramedics generally make an average of about $40,000 annually, but can earn as much as $70,000 or more a year. EMT pay averages $33,000 a year, with the top earners taking home $51,000 a year.
When deciding whether to become a paramedic vs. EMT, you should know that either choice offers a rewarding career, job security, good pay and a chance to perform an important role in your community.
References:
http://www.bls.gov/oco/ocos101.htm

Request product info from top EMT Books companies
Thank You!