Automation and effective intelligence transform EMS billing
How Falck US significantly increased patient and insurance collections, decreased bad debt write-offs and reduced cost to collect
---
EMS1 is proud to be the Premier Media Sponsor of the Pinnacle Webinar Series. On Tuesday, Jan. 18, at 1 p.m. CT, Falck USA's Kevin Don and MedEvolve's Matt Seefeld will present "Automation and effective intelligence transform EMS billing" presented by Fitch & Associates, and sponsored by MedEvolve. Register today.
Faced with some of the tightest operational margins in recent history, today's EMS organizations need tools and workflows that expedite revenue cycle processes and ensure complete, accurate capture of all monies owed – especially in an era that is marked by greater patient financial responsibility. Achieving the needed efficiencies can be daunting for financial executives who manage large billing teams across multiple locations. How do managers ensure staff are working effectively – focusing on tasks that have potential to produce the most return on investment – and create an atmosphere of accountability that improves performance?

On Tuesday, Jan. 18, at 1 p.m. CT, Falck USA's Kevin Don and MedEvolve's Matt Seefeld will present "Automation and effective intelligence transform EMS billing.
This presentation will illustrate how Falck US, one of the largest providers of EMS in the country, substantially improved revenue cycle performance through implementation of a data-driven approach to workflows and oversight of financial health. Kevin Don, executive director of global business services, and Matt Seefeld, EVP and head of effective intelligence solutions for MedEvolve, will demonstrate how implementation of workflow automation and data analytics solutions improved transparency into the activity of his 100-plus person billing team.

Within three months of implementing the workflow automation and data analytics solutions, Falck achieved their highest collection months in March and April 2021, up 24% from the previous 10 months. Since go-live, Falck has realized an increase of 14% in insurance payments, and implementation of a mobile engagement strategy yielded a 23.4% increase in collections of patient responsible balances. In addition, mobile engagement with patients has expanded the organization's ability to identify insurance, which would have otherwise aged to bad debt.
"When I joined Falck, I knew we needed an overhaul of RCM systems. Manual, disparate processes resulted in overstaffed departments. We needed to understand how effective staff were at working the accounts rather than just touching things to hit a productivity number," Kevin Don noted. "After implementing automation and analytics solutions, not only do we see how many accounts the teams are touching, but we have transparency into the effectiveness of those efforts. We significantly reduced our cost to collect and increased patient and insurance collections."
Presented by Fitch & Associates, this Pinnacle Webinar is sponsored by MedEvolve.
The Pinnacle Webinar Series is produced in cooperation with Pinnacle Media Partner EMS1. Ninth Brain is Fitch & Associates' Learning Partner.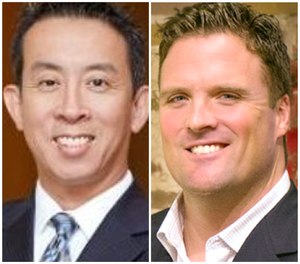 About the speakers
Kevin Don is head of global business services for Falck USA and a healthcare executive with more than 20 years of healthcare management and consulting experience. Before joining Falck, he held roles at ECG Management Consultants, Huron Consulting Group, PricewaterhouseCoopers and Hoag Hospital. As a consultant, he helped clients in a variety of settings implement operational improvements through best practice process redesign and change management.
Matt Seefeld, executive vice president and head of effective intelligence for MedEvolve, has 20-plus years of management consulting experience in the healthcare industry. He has extensive expertise in the assessment, design and implementation of process improvement programs and technology development across the entire revenue cycle.
---
Learn more
How to buy billing software (eBook)
Download this EMS1 billing software buying guide to learn key steps for product selection, purchasing and implementation