Top 10 biggest, smallest, fastest and strangest ambulances in the world
Ambulances come in all shapes and sizes to match their use and environment
---
Updated February 17, 2015
Ambulances come in all shapes and sizes. Who's to say what color they should be or what fuel they use? But some ambulances are just plain weird. Welcome to the top 10 biggest, smallest, fastest and strangest ambulances in the world. And make sure you also check out the 5 top NFL Fanbulances.
1. Oldest: This 1951 Barndoor VW Kombi might be the oldest Type II ambulance in the world. The person trying to sell this bus says it was sent to Miesen Ambulance in Bonn, Germany, for conversion, and then did a tour of duty in Portugal.
2. Most luxurious: The interior of the Platinum ambulance features mahogany wood detailing, Wi-Fi, satellite TV, bar amenities, a Jacuzzi, a chef and more. The extra-wide tires and specially designed chassis on this stretch limo ambulance guarantee a smooth ride at $350 per hour.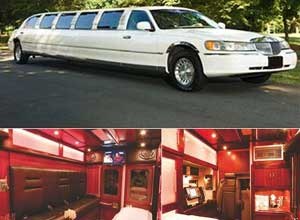 3. Greenest: A new ambulance prototype in Scotland is powered by electricity rather than gasoline. Officials say it will increase the service's efficiency and cost-effectiveness.
4. Biggest: The largest ambulance in the world is operated by the Dubai Government's Centre of Ambulance Services, which measures 65.71 feet and was designed by Dr. Martin von Bergh of Global Medical Consulting, with a total treatment and transport capacity of 123 patients and staff.
5. Smallest: The "Kitten 999" of the Bristol Paramedic Ambulance Service in England is thought to be the world's smallest ambulance. Too small to save lives, the ambulance tours local schools.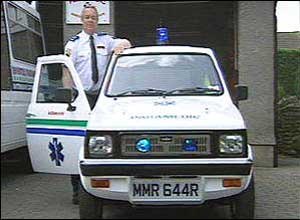 6. Other smallest: Not quite an ambulance, this tiny apparatus is a converted golf cart belonging to the Nobleton Fire Department in Ontario. It can't fight fires, so it is used as an educational tool for children.
7. Grooviest: Our editor saw this Jambulance parked outside her apartment in San Francisco, but research is inconclusive as to its origins. All we know is that it's the fastest way to the hiphopspital.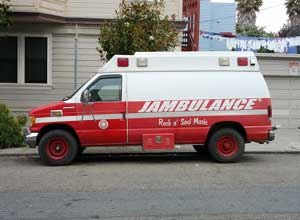 8. Fastest: The Mercedes-Benz AMG Ambulance was specially built for Formula 1 to get wounded race drivers to the hospital as fast as possible. Its top speed is around 155 mph.
9. Strongest: This armored ambulance in Russia features monster-truck tires.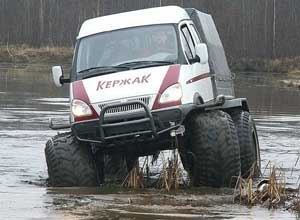 10. Most colorful: Without a contract since 2010, Quebec paramedics were unable to strike, so they painted their ambulances in protest. Some sport messages like "Blood contract since 2010" and "No agreement at a discount."