Demers Ambulances announces new line of ambulances for US market
The Crestline CCL 150 model line is now available in the U.S. following a 2018 merger between Demers Ambulances and Crestline Coach
---

By EMS1 Staff
VAN WERT, Ohio — Demers Ambulances USA, Inc. announced a new model line of ambulances for U.S. agencies that the company unveiled at the 2019 EMS World Expo.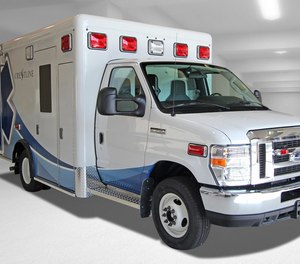 The new line, Crestline CCL 150, was created in the aftermath of a merger between Demers and Braun Industries in January 2018.
"This move has provided opportunities for improved customer service and the ability for Demers and Braun dealers to offer new products," Alain Brunelle, president and CEO of Demers Ambulances, Inc., said in a press release. "With the acquisition of Crestline by Demers-Braun in the fall of 2018, we are now able to add the Crestline CCL 150 to this offering."
Demers Ambulances USA Inc. is under contract with 11 dealers across the country that carry all three brands: Demers, Crestline and Braun. To learn more about the available ambulance lines, visit Demers-Ambulances, Braun Ambulances and Crestline Coach.

Request product info from top Ambulances companies
Thank You!