Time-critical: The importance of stroke triage for EMS
Rapid restoration of blood flow is the most critical determiner of functional brain survival
---
By Joe Holley, MD, FACEP, FAEMS 
As the responders who are first on the scene of life-threatening situations, EMS personnel are regularly called upon to make difficult treatment and disposition decisions using limited information. We have to balance our medical knowledge with our instincts, often making judgment calls when the evidence in front of us doesn't point to a clearly defined answer or treatment protocol. We must identify time-critical medical conditions, differentiate them from other medical conditions that may mimic more serious illnesses, initiate interventions, and ensure the patient is safely transported to a facility that can best care for them. All this in just a few minutes. 
Over the past few years, what we know about the treatment of stroke has taken a huge leap forward, and by effectively triaging stroke in the field, we can help save lives and reduce disability. Each year, new research shows the impact of thrombectomy – a minimally invasive procedure using catheters to quickly reopen blocked arteries in the brain – which can be performed in as little as 20 minutes. The degree to which a patient recovers depends in large part on the amount of time that has elapsed since the artery was blocked.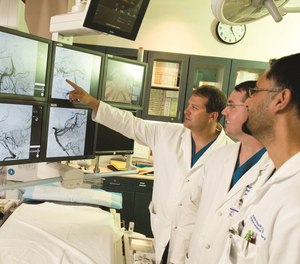 Training EMS providers to understand which patients are eligible for thrombectomy, and how to appropriately triage and transport them is particularly important in cases of ischemic stroke with emergent large vessel occlusion (ELVO) – where a clot is blocking a large vessel and cutting off blood flow to a significant portion of the brain. Identifying a patient with an ELVO stroke and transporting ELVO patients directly to a Level 1 or comprehensive stroke center that can perform thrombectomies is a critical task for EMS personnel. 
Accurate stroke triage and transport to an appropriate stroke center is important because each facility's ability to perform a thrombectomy varies; not all stroke centers can treat complex cases. Often, transportation to the closest hospital, only to be referred to a more qualified stroke center, wastes precious time and results in poorer patient outcomes. Because 2 million brains cells die each minute the brain is denied oxygen, restoration of blood flow is the most critical determiner of functional brain survival.   
Thrombectomy and Level 1 stroke centers 
In a new study published in the "Journal of NeuroInterventional Surgery" by Drs. Ryan McTaggart and Mahesh Jayaraman at Brown University, along with their colleagues, clearly illustrates the impact of EMS triage.  
When patients were triaged to a Level 1 stroke center based on EMS field severity assessment – even when the Level 1 stroke center was farther away than a primary stroke center – patients received a thrombectomy more rapidly and experienced better clinical outcomes. In addition, the study stated that "seven additional minutes of prehospital transport was associated with nearly an hour faster time to EVT [thrombectomy] and a 16%–26% absolute increase in functional independence." 
In plain terms, there are no shortcuts when it comes to treating a severe stroke: getting to the appropriate place the first time is essential. However, many patients who are eligible do not receive thrombectomy. That could be because most states currently do not have clear protocols to ensure a person who is having a severe stroke is transported directly to a Level 1 stroke center, where they would have access to a specially trained neuroendovascular care team that can help them 24/7/365. 
We have several tools at our disposal so we can make an informed decision about stroke severity, including a mobile app created by the Get Ahead of Stroke campaign that offers a collection of common stroke scales that help us determine stroke severity. Utilizing a stroke scale, or scoring system, helps us make the right decision related to disposition, and provides a system of objective assessment and re-assessment.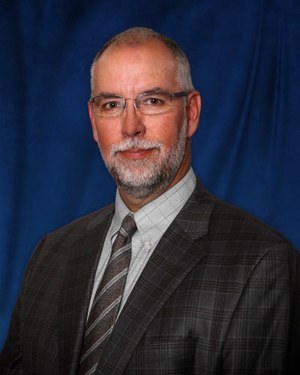 Triaging stroke severity  
Prehospital management of the basics of airway, breathing and circulatory status; vital signs; and blood glucose are imperative. Additionally, performing a 12 lead EKG, reviewing a patient's medications and establishing IV access can shorten the time interval to definitive treatment. Don't forget to report the last known well time, using an objective time, not "15 minutes prior to arrival."  
States are also getting on board with the idea that taking a severe stroke patient to a Level 1 stroke center – which is the same protocol used for trauma patients – not only saves lives but also saves money in rehabilitation costs and other aspects of care that can increase a family's medical bills.  
My home state of Tennessee is one of the states making this change. Without regulations and clear protocols that direct EMS to transport stroke patients to a Level 1 stroke center, the care a person needs to save their life may be just out of reach, or valuable time lost. Fortunately, more states are following the lead of Tennessee, reading the research, and realizing that every patient should have a chance to survive their stroke. 
This article, originally published on Dec. 11, 2019, has been updated
About the author 
Dr. Joseph Holley is the medical director for all 911 EMS in Memphis and Shelby Counties in Tennessee and the medical director of EMS for the state of Tennessee. He is also the medical director of the Tennessee Task Force One: Federal Emergency Management Agency (FEMA) Urban Search and Rescue (USAR) team. He provides patient care in the emergency department at Baptist Memorial Hospital-Collierville.