City councilman calls for Sacramento department to pull out of 'Live Rescue' TV show
The councilman said the show exploits the trauma of the city's residents
---
Theresa Clift
The Sacramento Bee
SACRAMENTO, Calif. — Sacramento City Councilman Steve Hansen is calling for the city to stop participating in a controversial reality television show in which film crews follow around firefighters and paramedics as they respond to 911 calls.
The request comes the day after The Sacramento Bee published a story about "Live Rescue," which Fire Chief Gary Loesch says improves recruitment and transparency, but critics say exploits vulnerable Sacramentans in their worst moments.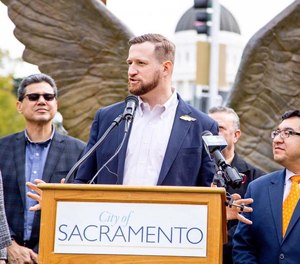 "I particularly find it distasteful that we're exploiting people's trauma largely in my district and that I didn't know about it," Hansen said during a meeting of the City Council's Law & Legislation Committee Tuesday afternoon.
Hansen, who represents downtown, midtown and Land Park, said he felt "blindsided" after reading the article.
"We need a policy that prevents this from happening," Hansen told The Bee.
After the meeting, Mayor Darrell Steinberg said he wants city staff and the City Council to conduct a full review of the city's participation in the show.
Under the city contract, Loesch reviews footage before it airs and has the ability to ask the show to remove scenes, which he has done once, he told The Bee last month.
Going forward, when Loesch is reviewing the footage, Steinberg wants the chief to tell producers to cut more footage than he does currently.
"Any footage that is exploitative or embarrassing to a person in distress should be removed," Steinberg said in a statement Tuesday. "If that is not possible or the network insists on such scenes, the city should back out immediately."
The city's contract with Big Fish Entertainment, which produces the show, runs through March 18, but the contract can be terminated anytime with 30 days' notice, the agreement says.
"The city manager supports any request from a council member to have a policy discussion," city spokesman Tim Swanson said.
The producers have asked Loesch if he is interested in doing a third season, which he is, Loesch said.
The city has not signed on for a new season of the show, however, Swanson said.
———
©2020 The Sacramento Bee (Sacramento, Calif.)