Wash. volunteer EMT killed in murder-suicide while working at medical office
Cowlitz 2 Fire & Rescue EMT Liliya Zagariya, who was employed by PeaceHealth, was shot inside the medical office by a gunman who then fatally shot himself, police say
---
Jessica Prokop
The Columbian, Vancouver, Wash.
VANCOUVER, Wash. — Liliya Zagariya, a 20-year-old volunteer emergency medical technician with dreams of becoming a paramedic, was working at a Vancouver medical office Tuesday afternoon when a man walked in, shot her in the chest and then turned the weapon on himself.
Zagariya, known as "Lili" by Cowlitz 2 Fire & Rescue firefighters, died of her wounds, as did the man, identified by the Clark County Medical Examiner's Office as Douglas Moore, 58, of Vancouver.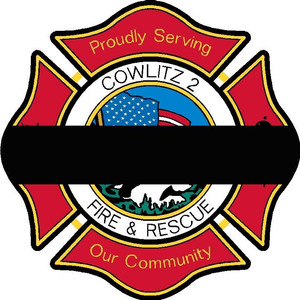 Her death was ruled a homicide and his a suicide.
The attack appears to have been random.
"At this time, there is no information that the two were known to one another," the Vancouver Police Department said in a statement. "The incident appears random in nature."
Police have not yet said why Moore was at the Medical Center Physician's Building at 505 N.E. 87th Ave., just north of PeaceHealth Southwest Medical Center, or what may have precipitated the shooting.
PeaceHealth Southwest offers numerous services in the building, including the Vision Center, Oncology and Infusion, Maternal Fetal Medicine, PeaceHealth Medical Group Family Medicine and Sleep Disorders Clinic.
GoFundMe raises more than $22,000
Zagariya, a Vancouver resident, worked as a caregiver and was serving as a concierge in the lobby when she was shot.
"Our thoughts, support and prayers go out to her family. All of us grieve with them," Zagariya's employer, PeaceHealth, said in a written statement. "We are partnering with the Vancouver Police Department in this active investigation."
PeaceHealth said it is committed to doing everything it can to keep its work environment safe for its caregivers, patients and visitors. Out of an abundance of caution, it is adding additional security at all entrances.
A GoFundMe for Zagariya's family to cover her funeral expenses had raised more than $22,000 as of late Wednesday afternoon.
"Liliya was an amazing and wonderful daughter, sister and friend. She lit up the room with her presence and always had a smile on her face," the fundraising page reads. "Her death was so sudden and she was taken away from us so quickly, it is hard to grasp and comprehend all this at the moment. Though it is hard, we count it all as joy for we know that Liliya is with Jesus."
Bound for fire academy
Zagariya was a volunteer emergency medical technician with Cowlitz 2 Fire & Rescue. She received her national EMT certificate in January, according to the agency's records.
Lt. Bryan Ditterick said he worked a handful of 12-hour shifts with the young woman.
Zagariya was full of energy and a valuable team member, Ditterick said. She had planned to enroll in the agency's fire academy next month. Her plan, according to employees at the agency, was to become a full-fledged paramedic. She was just in the beginnings of her journey, the lieutenant said.
"It's tough. Our hearts go out to her family. She was so young and vibrant," Ditterick said. "She was very comfortable hanging out with the firefighters. She was part of our crew almost immediately."
Shooting
Vancouver police were called shortly before 1 p.m. for a reported disturbance with a weapon at the Medical Center Physician's Building, which is located north of the main hospital and houses several outpatient medical offices.
Upon arrival, officers found two people with gunshot wounds, according to the police department. There were no other injuries associated with the shooting.
As the investigation unfolded, the nearby hospital was placed on modified lockdown with most entrances closed, according to a press release from PeaceHealth. The physician's building was also on lockdown and later evacuated.
The shooting prompted heavy response from the Vancouver Police Department, Clark County Sheriff's Office, Washington State Patrol, Vancouver Fire Department and AMR. An armored vehicle from the sheriff's office was also on scene.
Detectives with the Vancouver Police Department Major Crimes Unit are continuing to investigate.
The building where the shooting occurred is owned and managed by Pacific Medical Buildings Real Estate Services.
___
(c)2020 The Columbian (Vancouver, Wash.)
McClatchy-Tribune News Service