Spinal motion restriction
Present the following points from the ACS, ACEP, NAEMSP spinal motion restriction guidelines to help EMS students make transport, device decisions
---
This article originally posted at Limmer Education and is reprinted with permission.
The EMS1 Academy features "Spinal Motion Restriction (ALS)," a one-hour accredited course for EMS providers about new ways to think about how to handle spinal trauma and injuries. Visit EMS1 Academy to learn more and schedule a demo.
By Limmer Education
A position paper on spinal motion restriction (SMR) was issued by the American College of Surgeons (ACS), American College of Emergency Physicians (ACEP) and the National Association of EMS Physicians (NAEMSP). It is another in a series of position papers on the topic and it may be the best yet. It is embedded below.
The position paper answers questions many have had about what devices are acceptable and how and when they should be used. This should help with leveling the playing field on a topic that has been in a state of flux for some time. We've created a flowchart to help teach your students about SMR. Download the Flowchart (PDF). 
SMR Flow Chart LimmerEd by Ed Praetorian on Scribd
The position paper makes some helpful statements. Here are some highlights and the teaching implications for each.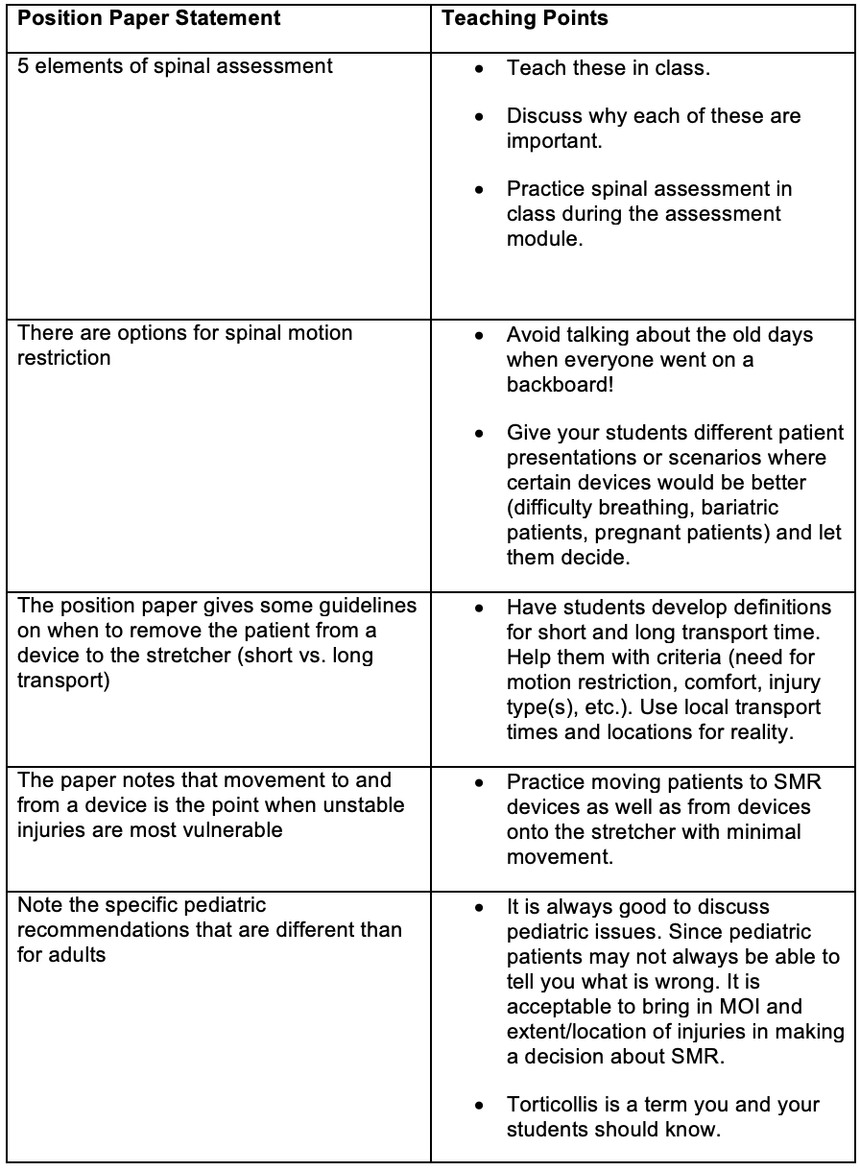 As for the "Will the NREMT be testing these positions now?" question, it's safe to say that this position paper is more of a practical refinement than a "new skill" situation and it will fit in relatively well with the current NREMT examinations.
What do you think of the new position paper?
For additional resources related to spinal management, check out these articles from EMS1.com: