How to host an international EMS agency exchange
EMS leaders can learn valuable insights and perspectives through cross-cultural exchange relationships with other emergency services professionals
---
By Ben Podsiadlo
In the age of globalization, the sharing of information, ideas, technology and commerce transcends historic, geographic and political boundaries. Therefore, EMS leaders stand to gain valuable insights and perspectives by developing exchange relationships with emergency services professionals from around the world. Cross-cultural exchange can offer unique alternatives to meeting system challenges.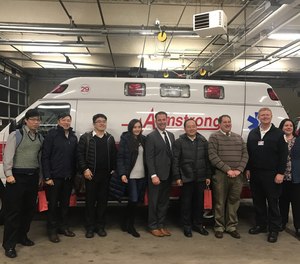 Armstrong Ambulance Service welcomed a command staff delegation from the New Taipei Fire Department from New Taipei City, Taiwan, on Dec. 11, 2018. The delegation toured Armstrong's headquarters, were briefed on operations, and engaged in a two-way question and answer session with Armstrong officials. Here is how Armstrong planned and conducted the exchange of ideas.
What do we do before making contact?
Before reaching out to EMS services in foreign countries, consider your service's goals, interests and needs, and also carefully consider what your service can offer of potential interest to the foreign EMS service. Your service does not have to be a major metropolitan EMS or fire-rescue agency to offer great value and sharing opportunities to an international audience. Answer these questions:  
What makes your service unique and special?  

What similarities might your service have with a foreign service from a distant country?    
It is also worthwhile to consider if there are any potentially sensitive political or security aspects in any exchanges.
How do we make contact with an international agency?
Various methods of developing an international exchange partner include:
Direct contact requests

Outreach via social media

Introductions through professional associations and academic institutions

Responses to correspondence and publications

Introductions through vendors and existing relationships
Your agency should also determine the scope of the relationship you would like to establish. Will it be a one-time interaction or an ongoing multifactorial relationship?
What do we before our international EMS colleagues arrive?
When hosting or meeting international EMS colleagues, it is important to research their organization and the community the agency serves. Also, and perhaps more importantly, get familiar with their national and local culture and customs.
A successful visit will include:
Interpretation language services

Adherence to proper ceremony, and formal service hierarchy and protocol

Jointly setting an agenda to allow for introductions, joint Q&A, site tours and briefings
Establishing pre-visit communication and even video teleconferencing is another excellent tool for enhancing pre-visit familiarity and comfort.  
What activities do we do when the delegation is onsite?
When a delegation arrives from another country, remember you are representing not only your service, but our nation's EMS community. Making staff aware of the visit and making an extra effort to present our profession and our professionalism will make a lasting impact. Hosting an informal reception, exchanging small gifts, badges and patches, and holding photo opportunities for shared memories of the visit are excellent ways to make your visitors feel welcome, respected and valued.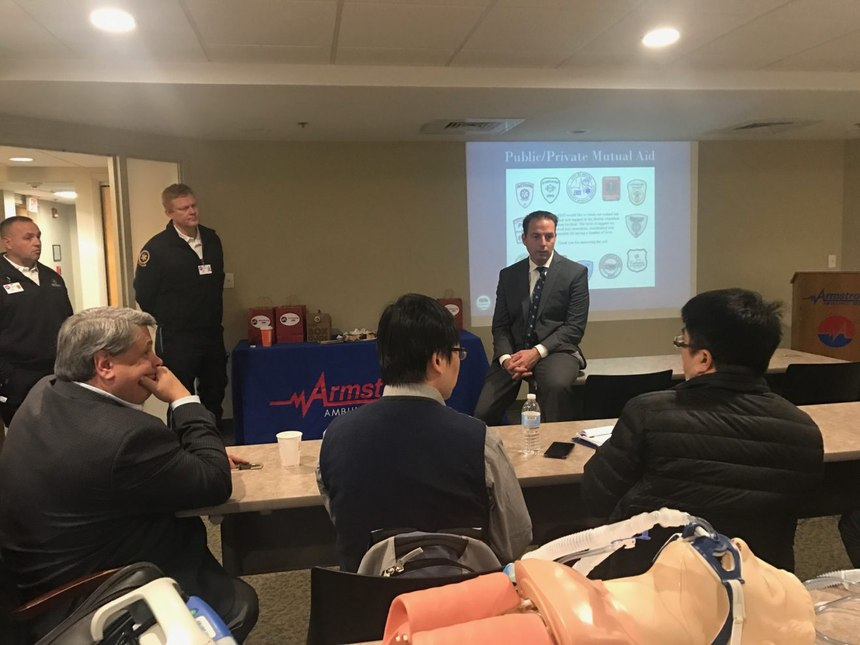 While hosting foreign EMS providers, it is natural and appropriate to brief them on your EMS agency and the system at large. However, make sure that you afford the opportunity for their delegation to brief your team on their emergency services system, their challenges and their strategies to improve their operations and move into the future. Plan ahead and ask if they would like to give a briefing or describe a particular major response involving their service. It not only shows respect, but allows your team to gain unique and likely valuable insights into improving EMS.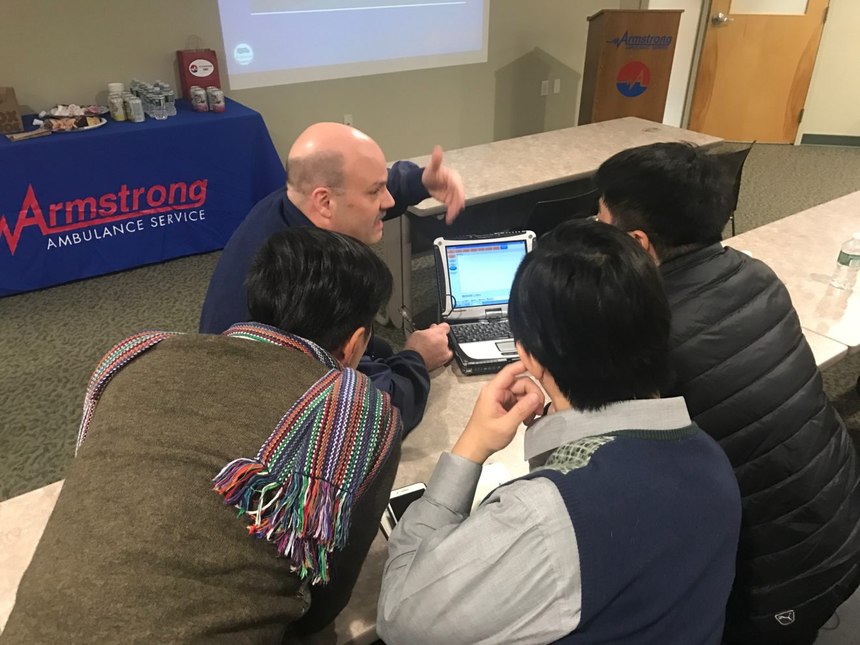 About the author
Benjamin Podsiadlo is the director of Clinical Integration for Armstrong Ambulance Service in Arlington, Massachusetts. Ben has over 30 years of experience in EMS, with an extensive professional background in EMS system leadership as an EMS chief and director, and as a subject matter expert consultant and educator on EMS systems and paramedic care, disaster medicine, emergency management and homeland security. Ben is an inaugural member of the International Association of EMS Chiefs and past director at large on the IAEMSC Board of Directors. Ben is a magna cum laude graduate of Northeastern University, where he received a Bachelor's degree in History and Political Science and an Associate's degree in Paramedic Technology, and completed his Paramedic Certificate program.