SC city ambulance service fined for not responding to 911 calls
The service was fined $2,000 for failing to respond to four medical calls in October
---
By EMS1 Staff
ANDERSON, S.C. — A South Carolina county council fined an ambulance company $2,000 for failing to respond to four 911 calls.
The Anderson County Council's public safety committee said Medshore Ambulance Service did not respond to four calls in the city of Anderson between Oct. 4 and Oct. 17, causing patients to wait longer for rescue squads from other towns, according to the Independent Mail.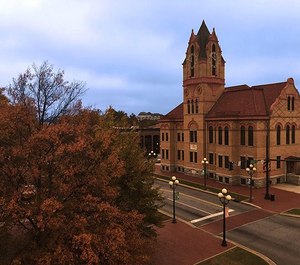 County EMS Director Steve Kelly said officials had previously been "lenient" with Medshore and that there were other calls besides the four in October that went unanswered by the service.
"When Medshore is not able to handle a 911 response within the city, the outlying providers must respond into that zone," Kelly said. "This pulls them out of their contracted areas and the response times are very long."
Kelly said the service wasn't available for a call last Friday, and a crew from another town responded, taking 22 minutes to arrive from their station.
Medshore CEO Greg Shore asked the committee not to impose the fine, saying a "terrible shortage of paramedics" was straining the availability of ambulances.
He told the committee the service has made recruitment and retention efforts including raising paramedics' wages by 9% and working with local colleges and high schools.
The committee ultimately chose to lower the fine from $6,000 to $2,000, or $500 for each call.