LODD: Respected Pa. EMS chief dies while working charity event
Crozer-Keystone Health System EMS Chief Robert Reeder suffered a cardiac arrest while on duty Saturday at a charity event at Talen Energy Stadium
Duty Death: Robert Reeder - [Delaware County, Pennsylvania]
End of Service: 10/20/2018
---
CHESTER, Pa. — A well-respected, 20-year EMS chief died Saturday from cardiac arrest.
The Delaware County Daily Times reported that Robert Reeder, Crozer-Keystone Health System EMS chief and president of the Delaware County Emergency Health Services Council, died Saturday while working a charity event at Talen Energy Stadium.
CPR was performed on-scene by Reeder's own team members and he was transported to Crozer-Chester Medical Center, where he later died, according to FOX 29.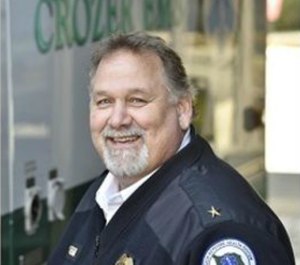 As chief, Reeder was in charge of managing emergency services at Crozer-Keystone, Springfield, Taylor and Delaware County hospitals, and had been part of the EMS system for 37 years.
Reeder was a highly-regarded member of the EMS community, according to Timothy Boyce, director of Delaware County Emergency Services.
"It's just a really sad day," he said in an interview with the paper. "He offered up to work this event because it was a charity event. Bob was always a professional, always kind and always willing to get involved on a project."
Hundreds of first responders gathered to pay their respects as Reeder's body was transported to the Delaware County Medical Examiner's Office. Drone coverage showed dozens of mutual aid vehicles parked to honor Reeder during the procession.
A moment of silence was held at Talen Energy Stadium on Saturday, and a symbolic chair was left empty in honor of Reeder.
"He will certainly be missed, both professionally and personally," Boyce said.