Pa. state EMS medical director receives NAEMT Lifetime Achievement Award
Douglas F. Kupas, MD, FAEMS, FACEP, began his 40-year EMS career as a volunteer at age 16
---
By Laura French
CLINTON, Miss. — Pennsylvania State EMS Medical Director Douglas F. Kupas, MD, FAEMS, FACEP, has received the 2020 Rocco V. Morando Lifetime Achievement Award from the National Association of EMTs, the organization's most prestigious award. 
Kupas has served as the state's EMS medical director for 20 years and also currently serves as the director of Mobile Integrated Healthcare for Geisinger Health System, where he has worked for 30 years, according to the NAEMT. Kupas first began his EMS career 40 years ago when he joined Lower Kiski Ambulance Services in Leechburg, Pa. as a volunteer on his 16th birthday.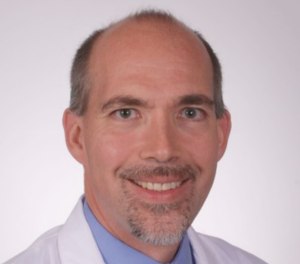 "Dr. Kupas has had a 'storybook' EMS career beginning as a volunteer at the age of 16. He has revolutionized EMS throughout his career, leading advance[ments] in cardiac care, breaking bad news to families of cardiac arrest victims, and helping to advance mobile integrated healthcare and ambulance safety and operations," said NAEMT President Matt Zavadsky in a statement. 
After serving as an EMT and paramedic, Kupas earned his medical degree at Thomas Jefferson University and completed his residency and emergency medicine residency at Geisinger Medical Center. He is an EMS physician, professor of emergency medicine and resuscitologist with clinical interests in CPR, hypothermia, end-of-life care, EMS patient and practitioner safety and EMS airway management.
Kuper is also the associate chief academic officer for Geisinger's Medical Student and Resident Affairs, assistant dean of medical student affairs for the Temple University School of Medicine at Gesinger Clinical Campus and associate at Geisinger's Department of Emergency Medicine. 
Kuper was presented with the 2020 Rocco V. Morando Lifetime Achievement Award, sponsored by the National Registry of Emergency Medical Technicians, at the NAEMT's annual General Membership Meeting held virtually on Sept. 15. 
"For Dr. Kupas, like Rocco Morando, there is no such thing as status quo. We are either getting better or we're getting worse. Both of these gentlemen are about using their gifts of wisdom and innovation, and the care they provide to patients, to make EMS better for both patients and providers," NREMT Board Chair Heather Davis said in a statement.