Changes in leadership: They can be a good thing
We can't replace people, but we can grow new leaders
---
This article was originally published in "The Siren," the official magazine of the California Ambulance Association, and is reprinted here with permission.
Changes in leadership – in any organization – can be scary. Often, leadership positions are occupied by one individual for several years, even decades, before they move on or retire. When someone vacates a position like this, no matter the reason; retirement, personal growth, etc., it can lead to a dip in morale. Changes in these high-level positions can even create panic, such as, "the ship must be sinking if they're leaving." But is this change really a bad thing?
Throughout my career, I have seen quite a few changes in high level management positions. I have witnessed the panic it can create, the hiccups in tasks being handled, gaps in training or filling the positions, as well as many positives. When we have one person in the same position for several years, it's great because they know their role and typically do it well. They can also get comfortable with it and not necessarily evolve past a certain point, or bring anything new to the table.
Bringing on a new member to the management team can bring with it many positives. Your new teammate can bring a different skill set, fresh experience and view your current operation through a new set of eyes. They can be the key to new growth within their role and the organization.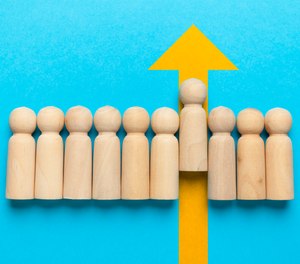 Succession planning
While longevity in leadership is fantastic, it also reduces the opportunity for others within the organization or community to move up. Now, I'm not suggesting we plan to limit someone in a leadership role to a few years at a time, but I do think we need to shift our view of changes in these positions from it being a bad thing to it being a positive. When positions open up, we are given the opportunity to bring in someone new, with different ideas, a different perspective, and give them an opportunity that doesn't usually come up often. The chance to grow within your own organization is very important, and we as leaders should embrace these changes and build in succession planning.
As leaders, we often get caught up in the day-to-day tasks of running an operation. We can often get too comfortable with our management staff who have been there for a while and just assume they always will be. This is can bite us in the end when we have failed to have a solid succession plan and they move on from our organization. It's not always easy to have a succession plan for each position, but it is important that we don't find ourselves with someone departing and no one else able to tackle some of their duties or train someone new to do them.
We should always be looking at our current employees and creating opportunities for them to learn about our leadership roles, take part where they can and offer training when appropriate. I'm a good example of this within my own organization. I began as an EMT nearly 16 years ago and today I am the chief operating officer. I was fortunate enough to have been given opportunities each time I was interested in learning a new aspect of our organization. We need to think to ourselves with each new employee we hire that they just might be the next person in the corner office.
Management teams work closely together for many hours and often go through some pretty stressful, as well as happy times together. You form bonds with each other that span for years and often we spend more time with our coworkers than we do at home. When one of them moves on, it can be sad and at times almost reminiscent of feelings you have during a breakup. While this is hard, it's also a sign of how special that person was to your team, and to you. It can seem like it will be impossible to replace them and you may not even want to. Then, just like after a breakup, one day, that new person will be in the role and the world will have bright colors again. You will see everything pick right back up and continue to move forward. New ideas will be shared, you'll learn new and possibly better ways of doing things, and build new relationships.
Ultimately, changes are positive and we should embrace them. When you have a manager move on to something new, be thankful for the time they gave you and be proud of the experience you gave them so they could grow further into their career. Let's change the tone from finding a "replacement," because we really can't replace people, but we can grow new leaders.