Growing your own: 6 ways to develop next-gen leaders
Mentoring, coaching and leader development/training programs share the same requirements for success
---
Jay Fitch, PhD
There are a variety of mechanisms available to help grow leaders in an EMS organization. Each need to be considered, but more fundamentally, we need to think about why they are needed, the different types of approaches that may be best suited for your organization, and finally, the elements of success regardless of the approach chosen to develop leaders.
Why are structured approaches needed to develop leaders?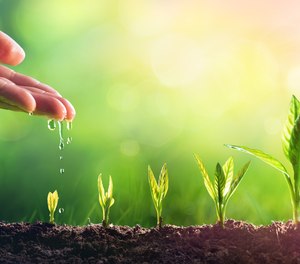 Once upon a time in EMS, expertise as a caregiver was the primary driver for moving up the ladder. Doing your job well meant being clinically competent and coloring within the lines of the organization. If you could prove yourself that way, you'd rise up the ladder and eventually move into leadership – at which point, you had to ensure that your subordinates did the same thing.
As an EMS supervisor or manager, you knew what needed to be done, you taught others how to do it, and you evaluated their performance. Command and control was the name of the game and your goal was to direct and develop employees who understood how EMS worked and were able to reproduce its previous successes.
Things are different today. Rapid, constant and disruptive change is now the norm and what succeeded in the past is no longer a guide to what will succeed in the future. To cope with this new reality, EMS organizations are moving away from traditional command-and-control supervisory practices and toward something very different: a model in which leaders give support and guidance rather than directives, and caregivers learn how to adapt to constantly changing environments in ways that unleash fresh energy, innovation and commitment.
Effective supervisors are more often considered field clinical improvement advisors rather than disciplinarians, supply delivery personnel, station inspectors and those that expect to direct others on the best calls.
Effective leaders need additional tools in their toolkit to be able to support and respond to both the system's needs and the expectations of millennials making up the largest share of the current workforce and Zoomers (Gen Z) that are now entering the workforce.
Different approaches to encouraging growth
Mentoring, coaching and leader development/training programs are terms that are often used interchangeably but are subtly different. First let's talk about the differences between the approaches.
Mentorship is a structured relationship in which a more experienced or more knowledgeable person helps to guide a less experienced team member within the organization. Mentoring often provides confidential, trusting and mutually beneficial relationships. Mentors listen, and provide encouragement, feedback and new insights for mentees. They assist mentees with personal and professional growth and contributions.
Coaching is a developmental process where a leader gets tailored help from a coach to help them achieve a goal and become a more effective leader. It is often described it as a personalized process to benefit both the individual and their organization, delivered by a qualified and trusted professional.
Professional development/training programs are often a mix of personal growth and the development of specific skills for managing essential components and contemporary issues of EMS systems. These programs are typically managed externally and may involve participants from a wide variety of EMS organizations.
What's required for success?
No matter which approach (or combination of approaches) is utilized there are several common success factors. They include:
Top leadership commitment. If the Chief, CEO or other top leaders are not committed to success and accountability of the program, it becomes quickly apparent to participants who will then simply go through the motions. Real commitment from top leaders means involvement.
Participant motivation. Selecting individuals for development is a critical element. A selection or screening process beyond being a supervisor and breathing air should be utilized to ensure that others within the organization understand the importance of the program and to make participation more competitive. If the development program strikes participants as simply the latest fad being pushed by HR, they will roll their eyes and comply with the requirements as minimally as possible. 
Funding. Development programs are neither inexpensive nor should be considered extracurricular activities. They take time away from work to be accomplished. Organizations planning such endeavors need to realistically budget for the participant's time, the expense of others that may be involved and the full cost of the program.
Qualified program leaders. One of the limiting factors of many EMS development programs has been that those selected to mentor, coach or teach are not suitably prepared for the role. Few within our organizations have the experience or skill for the task. Locally, there are many briefcase consultants who hold themselves out to do such work without proper credentials or expertise. At the national level, look to experienced providers of industry specific development programs.
Accountability. This is often a forgotten element. It begins with agreed program goals that align with organizational strategy and a way to measure success. Ultimately, the process should result in some form of change. It is a good idea at this point to set out a partnership agreement between organization and individual participant to establish trust, program boundaries and to cultivate commitment.
Celebration of success. Often in EMS, we fail to recognize achievements. Celebrating ongoing successes and development generates the belief, enthusiasm and confidence needed to encourage others. That's one of the reasons graduates of the Ambulance Service Manager's Program are recognized each year at the Pinnacle Leadership Conference.
Positive and sustainable leadership growth cannot be separated from personal and organizational development. Structured programs can be effective development tools. But to transform your EMS agency into a genuine learning organization, you need to do more than teach individual leaders and managers how to be better leaders. You also need to make continuous learning and development an organizational capacity that fits integrally within your organization's culture.
Read next: We cannot afford to ignore the EMS elephant of an aging leadership: How to start succession planning and training the next-gen leader
About the author
Jay Fitch, PhD, is a founding partner at EMS/public safety consulting firm Fitch & Associates. He has been involved in the development of thousands of EMS leaders. Jay was responsible for the first leadership development program sponsored by NAEMT, and was instrumental in the development of the American Ambulance Association's leadership development programs. Fitch & Associates is the sponsor of the Ambulance Service Manager's certificate program and he serves as the co-chair of the Pinnacle National EMS Leadership Conference, now in its 15th year.