Report: FD medic gave high dose of ketamine to patient who later died
Officials say poor lighting and the patient's heavy clothing and struggle with police made it difficult to accurately estimate his weight
---
By Laura French
AURORA, Colo. — A report from an ambulance service involved in the treatment of a patient who later died says a fire department paramedic administered a higher dose of ketamine than recommended for the patient's weight.
Falck Ambulance provided the ketamine to Aurora Fire Rescue as fire department medics treated 23-year-old Elijah McClain, who was involved in a physical altercation with police shortly before he died last August, according to KDVR. Falck said their medics could not approach McClain, as there were multiple Aurora Police Department officers on top of him during the struggle.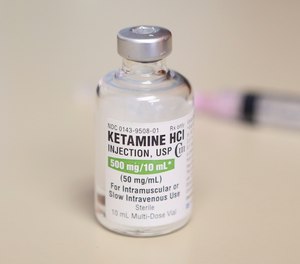 McClain had been stopped after a call about a suspicious person, and police say they attempted to restrain him when he tried to grab one of the officer's firearms.
The Aurora Fire Rescue medic administered 500 mg at the order of a lieutenant who said McClain appeared to be experiencing excited delirium. Lt. Peter Cichuniec estimated McClain's weight to be about 190 pounds and ordered the 500 mg dose because he said he was taught that a small person would likely need 300 mg, a medium person would need 400 mg, and a large person would need 500 mg.
According to the Falck report, 500 mg would be appropriate for a person who weighed 220 pounds, and an autopsy report showed McClain weighed 140 pounds. Falck stated that the appropriate dose for the patient would have been 350 mg.
McClain went into cardiac arrest shortly after the ketamine was administered and died a few days later; his exact cause of death is undetermined.
An attorney for McClain's family said she planned to file a lawsuit against the city of Aurora.
Aurora Fire Rescue released a statement saying, "There has been a thorough review by the coroner's office of the incident that found the patient was exhibiting the signs and symptoms of excited delirium, a dangerous and often inexplicable condition, and suggested that the therapy for that condition, ketamine, had been properly administered and that the blood ketamine concentration was at a therapeutic level. There is no conclusive evidence that the care provided by Aurora Fire Rescue contributed to his death."