Photo of the Week: Good Samaritans carry patient to blocked ambulance
Casper (Wyo.) Fire-EMS Department members highlighted how residents have helped first responders and neighbors during a historic storm
---
Calling all EMS photographers! EMS1 wants to see pictures of you in action or training. Submit a photo — it could be selected as our Photo of the Week! Be sure to include your name, department information and some background on the photo.
This week's Photo of the Week comes from IAFF Local 904, which represents members of the Casper (Wyo.) Fire-EMS Department, showing good Samaritans helping first responders carry a patient to a blocked ambulance during a historic snowstorm. 
Casper firefighters said bystanders carried the patient for several blocks after the rig was unable to access a side road. The union also said citizens across Casper have been helping to get ambulances and fire apparatus unstuck throughout the storm. 
"While it would be impossible to give credit to each of you individually here because there are so many great examples, we want you to know we appreciate it!" the department also wrote in a Facebook post. "This is what Casper is all about and we are all very thankful for you! Let's all keep looking  out for our families, our neighbors and each other."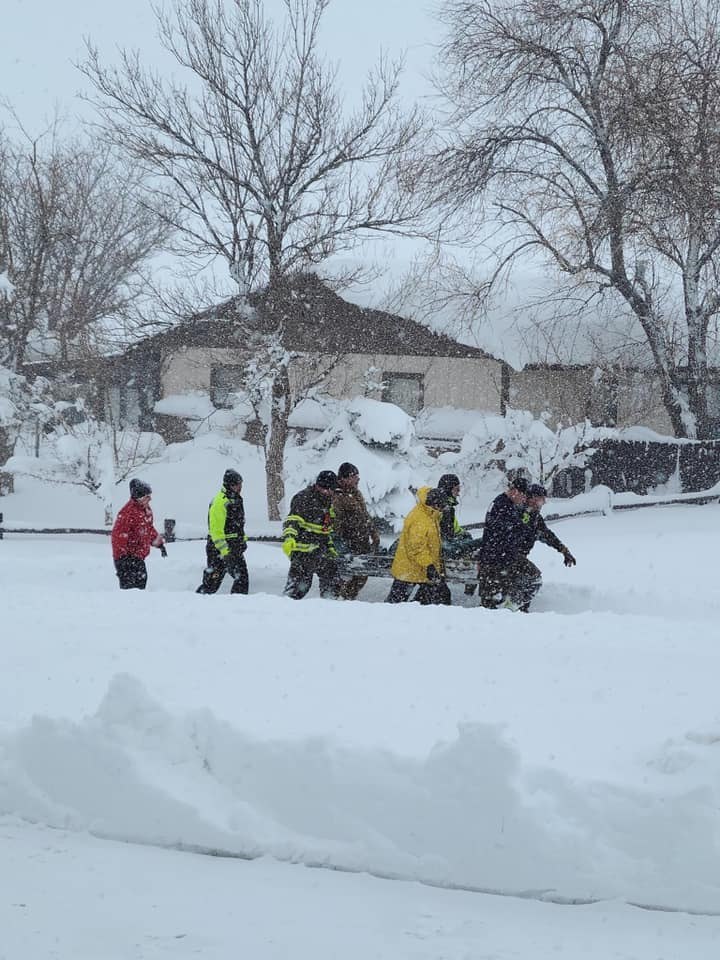 RESOURCES
Cold weather response tips for EMS
Move with purpose to prevent an apparatus crash, slip or fall, and protect the patient from increased discomfort

Warm EMS equipment for a warm patient
When assessing and treating patients in a cold environment, do these simple things to help prevent heat loss and improve heat retention