EMS agencies struggle as fuel prices continue to rise nationwide
"I'm at the end of my rope," said Ricky Reeves, executive director of Granbury Hood County EMS in Texas, who would like to see state or federal level assistance
---
By Leila Merrill
AUSTIN, Texas — As EMS agencies cope with higher fuel costs in whatever ways they can, one agency's director wants state and federal lawmakers to help.
"I feel like I'm at the end of my rope. My agency needs a new ambulance, but the cost of an ambulance has gone up $60,000 in the last few months, and with the supply and chip issues, ambulance chassis are not being produced and are projected to arrive in 24 to 30 months," said Ricky Reeves, the executive director of Granbury Hood County EMS.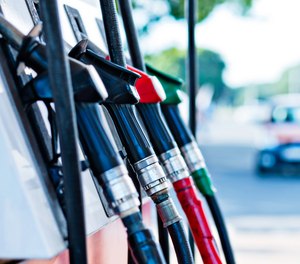 "We take good care of our vehicles, but no vehicle will last forever, and a broken-down ambulance on the side of the road doesn't do anyone any good," Reeves said. "The fuel costs are forcing us to delay other capital purchases."
So Reeves is asking lawmakers to assist EMS agencies.
"We need some kind of relief. We don't like talking about reimbursement, but fuel, ambulances and cardiac monitors are not free. We need to be able to pay the paramedics and EMTs working on the frontline," he said in a news release from the Texas EMS Alliance.
Matt Zavadsky, chief transformation officer for Fort Worth-based MedStar Mobile Healthcare described how high prices are making it difficult for all providers to sustain operations.
"Our fuel prices more than doubled since this time last year. MedStar spent over $223,000 putting fuel in ambulances in May. In May of 2021, we spent less than $97,000. But we always need to be ready to respond to patients' 911 calls and hospital requests," he said.
Agencies have been doing what they can to reduce costs.
In Pennsylvania, the Ross/West View Emergency Medical Services Authority is trying to limit its non-essential runs.
"We are trying to limit the amount of time that vehicles sit outside in idle, which sometimes in the summer is difficult because we have things in the vehicles that need to be climate controlled and that's managed by the gasoline or diesel motor," Greg Porter, assistant director, told CBS News Pittsburgh.
In Ohio, Spirit EMS is monitoring local pump prices.
"We send our fuel text to all of our crews as far as where the cheapest place to get fuel is," said Doug Puderbaugh, paramedic shift captain, told WKEF.
But that achieves only so much. Puderbaugh said it cost $240 just to fill this ambulance with diesel fuel.
"I don't ever remember gas prices being as high as they are now as long as I've been in EMS."