EMTs take over hazmat duties from FDNY paramedics
The department is testing the program in an effort to improve response times to critical calls
---
NEW YORK — EMTs in the Bronx will take over Hazmat operations from FDNY paramedics, in order to improve critical response times.
FDNY paramedics are being relieved of their HazTac — hazardous material and tactical response techniques — responsibilities to focus solely on urgent medical calls.
"This program is about the FDNY constantly looking to improve operational efficiencies and freeing up paramedics for more life-threatening calls," a spokesperson told the New York Daily News.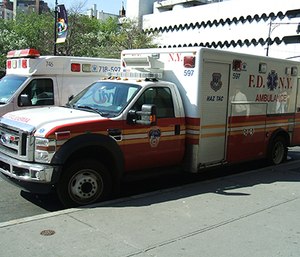 The department is testing this idea in the Bronx with two HazTac units, and it could spread citywide. There are nine units, known as Zebra trucks, in the city.
EMTs and paramedics receive the same training to become HazTac proficient. The training includes decontaminating people and operating inside the hot zone.