EMS Week
In 1974, President Gerald Ford authorized EMS Week to celebrate EMS practitioners and the important work they do in our nation's communities. NAEMT and ACEP will partner to celebrate EMS Week May 19-25, to celebrate and recognize the important contributions of EMS practitioners in safeguarding the health, safety and wellbeing of their communities.
The 2019 EMS Week theme is "Beyond the Call." Thank you for your sacrifices, dedication and service to your communities. Happy EMS Week from EMS1.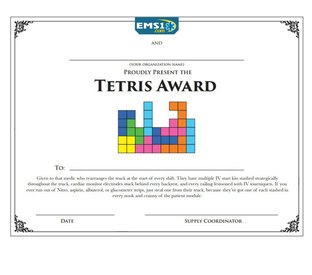 Celebrate EMS Week 2019 with even more EMS Superlatives
Who are the coffee fiends, tech junkies and bathroom radar detectors in your EMS agency?
Full list of EMS Week results
Sort By: