Paramedics respond after 'One Chip Challenge' makes Minn. children sick
EMS providers treated middle school children with difficulty breathing after eating spicy tortilla chips
---
By Leila Merrill
EMS1 Staff
EDINA, Minn. — School staff members and paramedics treated several Edina middle school students Friday after the children attempted the "One Chip Challenge," which is also known as the "Paqui One Chip Challenge," Fox9 reported.
EMS providers responded to a call at South View Middle School, where several students complained of having difficulty breathing after eating a spicy tortilla chip, and other children experienced eye pain from exposure to chip dust, according to an email sent from the school to parents.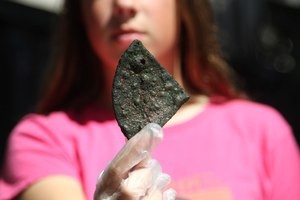 None of the students were transported.
The challenge is a social media campaign promoting the chips, according to Poison Control. It involves eating one of the chips and waiting as long as a person can before eating or drinking anything else.
The ingredient that makes the chips so hot and spicy is capsaicin, which also is used in pepper spray and bear spray.
Challenge participants can have oral irritation, pain, or burning, along with intestinal discomfort.
"Capsaicin consumption can also cause more serious health problems, including chest pain, heart palpitations, and even heart attacks. Consumption of larger amounts of capsaicin can also cause repeated vomiting that can lead to life-threatening esophageal damage," Poison Control says on its website.
Poison Control recommends using milk to relieve mouth and throat irritation. If capsaicin gets in a person's hands, they need to wash thoroughly. If a patient gets the substance in their eyes, it says to irrigate with room-temperature water for 15-20 minutes.
Poison Control can be reached at  webPOISONCONTROL and 1-800-222-1222.
McClatchy-Tribune News Service