New "Flexhose" Exhaust Removal System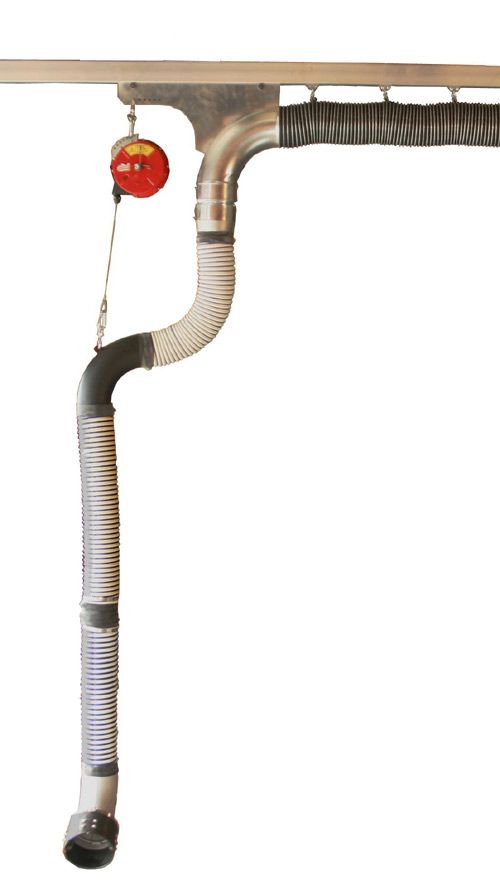 MagneGrip introduces its new Sliding Flexhose Track (SFT) system for removal of vehicle exhaust emissions in firehouses. The system is designed for back-in bays where low ceilings or narrow spaces may be problematic. Only 19-24 inch aisles are needed between vehicles—and the system has no hanging hose loops to block access to doors or loading. SFT systems provide 100% effective exhaust removal and can be equipped with either magnetic or pneumatic nozzles. The system also has advanced features such as a die-stamped, 90-degree lifting elbow; a hose support-cable that eliminates pull on the hose; and an optional, rigid four-ply lower hose and handle for easy connecting. www.magnegrip.com. (800) 875-5440.
About MagneGrip Exhaust Extraction Systems:
With a MagneGrip Vehicle Exhaust Extraction System, there is nothing more effective at removing toxic air contaminants and protecting the health and well-being of your workforce.