'Time to grow up': What it's like to graduate early as an FDNY EMT amid a pandemic
With no time to celebrate his achievement, FDNY Probationary EMT Kevin Gordon, the valedictorian of his class, hit the ground running after COVID-19 put the FDNY to the test
---
Regardless of where you're graduating from – high school, college, the fire academy – or the kind of degree or certification you're receiving, something changes when you're handed that placeholder paper during the ceremony. You did it. It feels real.
However, not as real as cramming a 15-week EMT program into eight weeks and then being deployed in April to New York City, the epicenter of the country's worst pandemic since 1918.
That's real.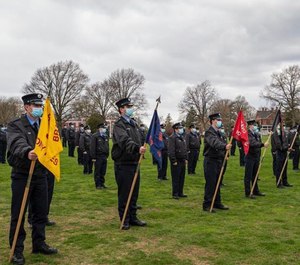 And that's exactly what happened to FDNY Probationary EMT Kevin Gordon, valedictorian of his class and one of 178 probationary EMTs who completed an accelerated training program at the FDNY EMS Academy due to an alarmingly high number of department personnel diagnosed with COVID-19 or quarantined for possible exposure to the virus.
I spoke with Gordon in mid-May, just as the coronavirus hospitalizations and deaths in New York City were beginning their downward trajectory from their high in March and April – his first months on the job. His abrupt insertion into the career field was eye-opening.
"It showed me that the FDNY doesn't have a day off," Gordon said. "No off-days. Right off the bat, right out of the academy and right on to the streets. I felt like it was a wake-up call: It's time to grow up and be what New York State deserves – New York State's best."
And the need was great. During March, the FDNY had several record-breaking days of call volume, surpassing the number of calls received after the terrorist attacks on Sept. 11.
He didn't have long to wait for his first call. "About two hours in, I got sent out for a car that had crashed. Following that call, it was another car that had crashed," Gordon said.
It was the kind of real-world training you can't get from the academy.
"Instead of a lecture setting, it was first-hand in the field, which, in my opinion, is the best way to learn," he noted.
Despite being nervous, Gordon said he relied on his training, as well as the assistance of his partners.
"I felt confident because I knew that everybody on the streets in the fire department was more than capable of teaching me what I wasn't able to learn," he said. "So, I was pretty comfortable. As long as I had a good partner, as long as I was part of the team, I felt confident to do whatever call we needed to do, regardless of being cut short from the academy."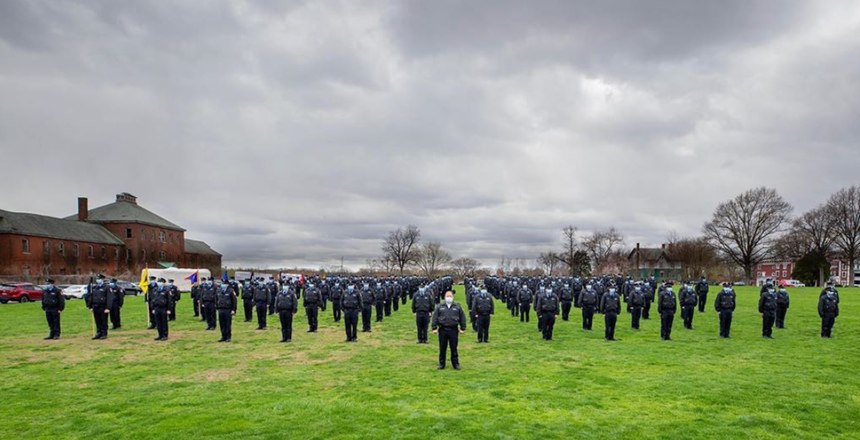 From the academy to the station
Gordon reflected on the condensed academy and quick conclusion, which meant graduates were not able to able to revel in their accomplishments and mark the occasion with loved ones.
"We showed up to the academy on the last day, and they told us the following week we'd have to report to the station," he said. "It was sad that we didn't get to celebrate with our families, but I feel like it was even better. It was more rewarding to go out and help the world in such a unique time."
No ceremony, no pomp and circumstance. Just the knowledge that it was all hands on deck at that point.
While New York has seen its number of COVID-19-related deaths and hospitalizations stabilize in recent weeks, government officials and public health experts are concerned that mass protesting in the wake of George Floyd's death could spur a second round that may prove deadlier than the first.
Should there be a need to speed up the EMS academy process again, Gordon says the best thing recruits can do is follow their instinct.
"Trust yourself," he said. "The fire department deserves our best in order to fulfill the name that the FDNY has in the world, which is New York City's best – which, could even be the world's best. So, trust yourself, trust your instructors and be the best version of yourself that you can be, because that's what the fire department deserves, and that's what New York deserves."

Request product info from top EMS Training Tools companies
Thank You!