To free up ambulances, Md. county is using fire trucks, other vehicles to transport patients
Each vehicle carries an EMT and basic life support equipment
---
By Leila Merrill
MIDDLE RIVER, Md. —To help free up ambulances, Baltimore County, Maryland, is making fire trucks and other non-ambulance vehicles available to transport patients with non-life-threatening illnesses and injuries, WMAR reported Monday. 
"We've noticed an increase call volume in EMS, primarily patients who believe they are experiencing symptoms of COVID," said Shannon Stallings, chief of the Bowleys Quarters Volunteer Fire Department.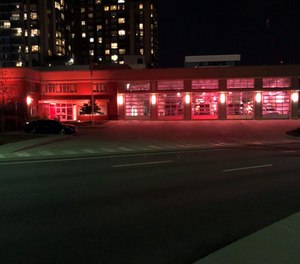 Each vehicle is staffed by an EMT and contains basic life support equipment such as cardiac defibrillators, bleeding and bandaging items, pharmaceuticals and oxygen.
"Perhaps they have fallen in the snow today, they have a wrist injury. Do they need an ambulance transport of the hospital? Not necessarily but they may not have another way to get there," said Stallings. "It's a great strategy because, particularly with volunteers like us, we don't have to put a fire engine out of service to do that. We have a 4-wheel drive vehicle that we can run around in, or a 2-wheel drive vehicle we can run around in, relieve an ambulance, relieve a fire engine on scene so they can stay available for the house fire or the person who's trapped somewhere."
Area fire departments are also asking the public to only call 911 for true emergencies.

Request product info from top EMS Specialty Vehicles companies
Thank You!