Paramedic invents device to reduce pediatric drug errors
The Pediatric Easy Dosing System aims to eliminate medication administration errors in pediatric care
---
While working for the Miami Children's Hospital as a flight medic, Michael Jerome noticed that dosing mistakes were far too common when treating children.
With that in mind, several years later, Jerome took it upon himself to solve the issue. He decided to create a pediatric dosing device, so that giving the wrong dose of a drug would become virtually impossible.
Since drug packages are usually made for adults, when administering medication to a child there are some calculations to be made. Jerome says in high intensity situations, doing math can be much more difficult than one would think.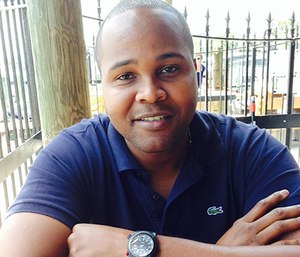 "You know your patient weighs 12 kg; with my device you look at the syringe and you see the right dose," Jerome said.
Jerome responded many times to seizure patients who received too much sedation and ended up being intubated. Once he witnessed an epinephrine overdose that caused renal failure, and consequently organ failure.
A study from The Journal of the American Medical Association found that the possibility of adverse drug events was three times higher for pediatric patients than adults, and 34 percent of them involved incorrect dosing.
Jerome's invention, the Pediatric Easy Dosing System, consists of syringes designed for specific medications — such as epinephrine, amiodarone and atropine — which are marked with the medication concentration on one side and patient's weight on the other.
Based on the child's weight, the health care provider is able to immediately see what dosage is needed.
"It takes all the calculation out of it," Jerome says, making it almost impossible to make medication errors.
Jerome founded his company, MeDirect, in May 2014 and the Pediatric Easy Dosing System is currently in the manufacturing process. His goal is for every hospital, urgent care clinic and EMS agency to implement it.
"It could help so many people, save so many lives," he says.


The Pediatric Easy Dosing System, consists of syringes designed for specific medications — such as
epinephrine, amiodarone and atropine. (Photo courtesy of MeDirect)
While working to get his product in as many hands as possible, Jerome is also a paramedic/firefighter at Palm Beach County Fire Rescue, Florida, and an EMS instructor at the University of Miami.
Jerome found his passion for EMS almost by chance.
While going to Florida International University to study engineering, his brother suggested he could work as an EMT on the side. After enrolling in EMT class, Jerome started riding along with firefighters from the Miami Fire Department. That's when he realized that EMS was what he wanted to do.
He became an EMT and continued his training to become a paramedic, and then a firefighter.
Jerome said he loves this line of work because of the ability to make critical decisions and save people's lives. "I love that challenge and just being able to do that," he says. "Everything is a matter of seconds."
The challenge of launching a new product was something Jerome wasn't trained to face. "This is like a new world for me," he says.
He had to understand the business, finance, marketing and promotion sides of it. But it seems that so far Jerome was able to undertake the task.
Jerome invented, developed and funded the product all on his own. "It's been a one-man show," he says.
The Pediatric Easy Dosing System was a 2015 EMS World Innovation Award winning product.

Request product info from top EMS Neonatal/Pediatric companies
Thank You!