What STEMI patients need paramedics to know
Our co-hosts sit down with Rob Theriault, a 35-year paramedic veteran, and a recent STEMI patient, who gives listeners both sides of the emergency
---
This episode of Inside EMS is sponsored by Pulsara. Learn more about how you can build a regional system of care for free by clicking here.
In this episode, co-hosts Chris Cebollero and Kelly Grayson are joined by paramedic and educator Rob Theriault. Rob was the co-host of the EMS Educast for four years and recently retired from the ambulance service after a 35-year career.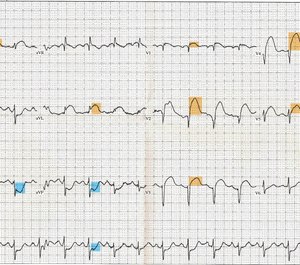 In November 2018, Rob experienced a STEMI that came out of the blue. He shares that experience with our listeners and takes us through the angioplasty. Rob also outlines what a paramedic needs to know from a patient perspective, and what a patient needs to know from a paramedic perspective. 

Request product info from top EMS Mobile Data companies
Thank You!