5 tips to debfrief EMS patient assessment scenarios
---
Updated April 3, 2015
Help students get the most out of patient assessment practice with these tips
Patient assessment scenarios are great opportunities for students to see injuries and illness within the context of the assessment. They also allow students to practice applying treatments. The final phase of any patient assessment scenario is debriefing. During this phase, the instructor's role is to review what happened and begin the process of transferring the lessons learned from the performance phase to future training activities or real incidents.
If you are an EMS instructor or facilitator, follow these general guidelines for debriefing patient assessment scenarios:
1. Focus debrief based on objectives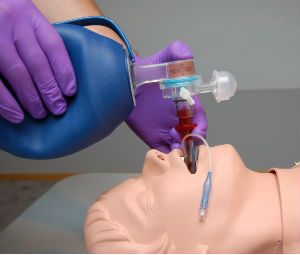 Don't attempt to debrief every component of the scenario. Focus discussion on the components most important to the objectives of the scenario.
2. Facilitate and stimulate discussion
Ask questions to stimulate discussion about the scenario objectives while avoiding statements that judge performance.
3. Discuss the positive
Make sure to ask what went well. It is often more difficult for instructors and students to talk about successes.
4. Ask specific questions to specific people.
All students need to be ready for giving hand-off reports. Specific questions — i.e. "What was your first set of vital signs for this patient?" — prepares the student for the work environment.
5. Continue instruction process througout the debrief
Use a question that teaches and elicits new information. If every group assessed a chest pain patient, each student reporting during the debriefing should add new information to the discussion.
As you near the conclusion of the debriefing ask, "What questions do you have?" rather than, "Do you have any questions?"
A 'yes' or 'no' question almost always results in a 'yes' or 'no' answer. Asking, "What questions do you have?" almost always leads to a question.

Request product info from top EMS Education companies
Thank You!