'Freedom House' documents forgotten event in EMS development
Freedom House in 1960s Pittsburgh trained young African-American men and women to become some of the first US paramedics
---
Last week I had the privilege of breaking bread with a few folks from our forgotten past. It's easy to look through any EMS textbook and read up on historical timelines: the 1966 White Paper, the 1973 EMS Act, the 1986 EMTALA, 1996 EMS Agenda for the Future.
And most of us know about the early efforts of Columbus, Ohio, MIami and Seattle to develop the underpinnings of modern EMS.
Johnny and Roy? Household names for us older-timers.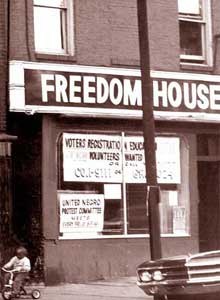 But how many of us heard of Freedom House? This little "experiment" took place in Pittsburgh in the 1960s, training young African-American men and women to become some of the first paramedics in the country.
They served some of the poorest neighborhoods in the city, providing optimal, cutting-edge care at a time when ambulance service mostly consisted of a simple transport with first-aid trained personnel.
Famed EMS physician pioneers Drs. Peter Safar and Nancy Caroline participated in the education program. Who remembers Sidney Sinus from Dr. Caroline's Emergency Care in the Streets? This program helped develop some of the major underpinnings of modern EMS systems and is almost entirely forgotten.
Former paramedic Gene Starzenski spent his own money to produce Freedom House: Street Saviors, a documentary on the project, brought alive by the paramedics who were involved. In the film, which premiered in the Bay Area last week, they tell stories of what it was like back then, not only of EMS but also how race and poverty impacted the system. 
There is no doubt that many more stories like this exist, if only in oral history spoken around the station's dinner table or at the bar. However, it's crucial for folks to record the information as best as possible.
We are no longer a "young" profession, and those who started at the very forefront of our industry are fast disappearing. We need to capture our past, if only to help us learn about our future.