Woman arrested for using ambulance as transportation
The 28-year-old woman allegedly called 911 on a fake emergency to get a ride to her boyfriend's house
---
By Ali Stewart
NEWS10
SAUGERTIES, N.Y. — Police say a woman called an ambulance to bring her to her boyfriend's house.
According to authorities, 28-year-old Cassandra Lewis was arrested by the Saugerties Police following the report of alleged abuse of the Diaz Ambulance Service.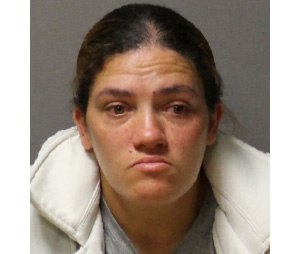 Police say Lewis had called 911 reporting a medical emergency. After she was transported to the hospital in Kingston, she signed herself out of the hospital shortly after arrival, using the ambulance service solely as transportation to Kingston so she could see her boyfriend who lived nearby.
Read full story: Saugerties woman arrested for using ambulance as transportation