Replacing unit-hour utilization
Exploring alternatives that just might make this time-honored metric obsolete
---
Unit-hour utilization (UHU) is used – correctly or incorrectly – in nearly all aspects of EMS. From workload management to the demand analysis, and even in financial forecasting, UHU reigns supreme.
… but does it really?
"UHU is the most misused metric in all of EMS. What we need is a table saw and UHU is a hammer. As a result, we're stuck bashing things in half," noted Joshua Brandt, founder of Brandt VX.
On Tuesday, June 15, at 1 p.m. CT, Brandt VX's Joshua Brandt and PatientCare EMS Solutions' Joseph Elliott will present "Replacing UHU: Can a Scrappy Newcomer Topple This Long-Reigning KPI?" as part of the Pinnacle Webinar Series.
In this webinar, participants will leave with:
A better understanding of how UHU works (yes, even the pros among us)
Proof of where UHU falls apart
More accurate alternatives you can implement in your own organization
Join us for an engaging debate where we discuss the merits of UHU, its strengths and shortcomings, and some alternatives that just might make this time-honored metric obsolete.
Presented by Fitch & Associates, this Pinnacle Webinar is sponsored by Brandt VX with the assistance of General Devices.
The Pinnacle Webinar Series is produced in cooperation with Pinnacle Media Partner EMS1. Ninth Brain is Fitch & Associates' Learning Partner and host of this webinar.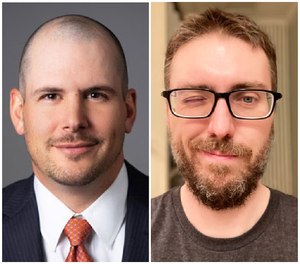 About the speakers
Joshua Brandt
Founder of Brandt VX, Josh is an EMS data expert with more than a decade of professional EMS experience. A United States Air Force veteran and instrument-rated pilot, he has brought data tools and ideas from aviation to prehospital agencies. He currently serves as president of Brandt VX, holds an MBA with Healthcare Emphasis from the University of Texas at San Antonio, is a certified project management professional, and a nationally registered EMT. He previously served as deployment manager for East Texas Medical Center EMS, where he managed the deployment of over 70 ambulances, providing coverage to over 17,000 square miles of east Texas, both rural and urban. Additionally, he simultaneously oversaw 52 individual contracts for ambulance service with hundreds of response time compliance metrics reported daily, monthly, and annually.
Joseph Elliott
Joseph Elliott is the corporate director of analytics for PatientCare EMS Solutions, fulfilling the EMS mission in seven states. Elliott is a PMI project management professional and brings more than 17 years of experience in emergency communications and SSM analysis. He previously served as the director of support services, leading Fleet, Logistics, Scheduling, Information Technology, and System Status Management departments for Paramedics Plus in Alameda County, California; a 911 ALS transport system with 140,000 responses a year. Elliott enjoys searching for his professional headshots on multiple software systems, insisting that they are there despite overwhelming evidence to the contrary, adamantly recalling the details of the headshot process and outcomes, calling on friends and coworkers to validate his various search parameters, and ultimately taking a picture with his phone and calling it good.
---

Read next
Where should you start when it comes to benchmarking?
The AMIHI benchmarking project focuses on high-performance, high value operational measures